NBA Win Totals for 2017-18 Have Golden State on Top
July 7, 2017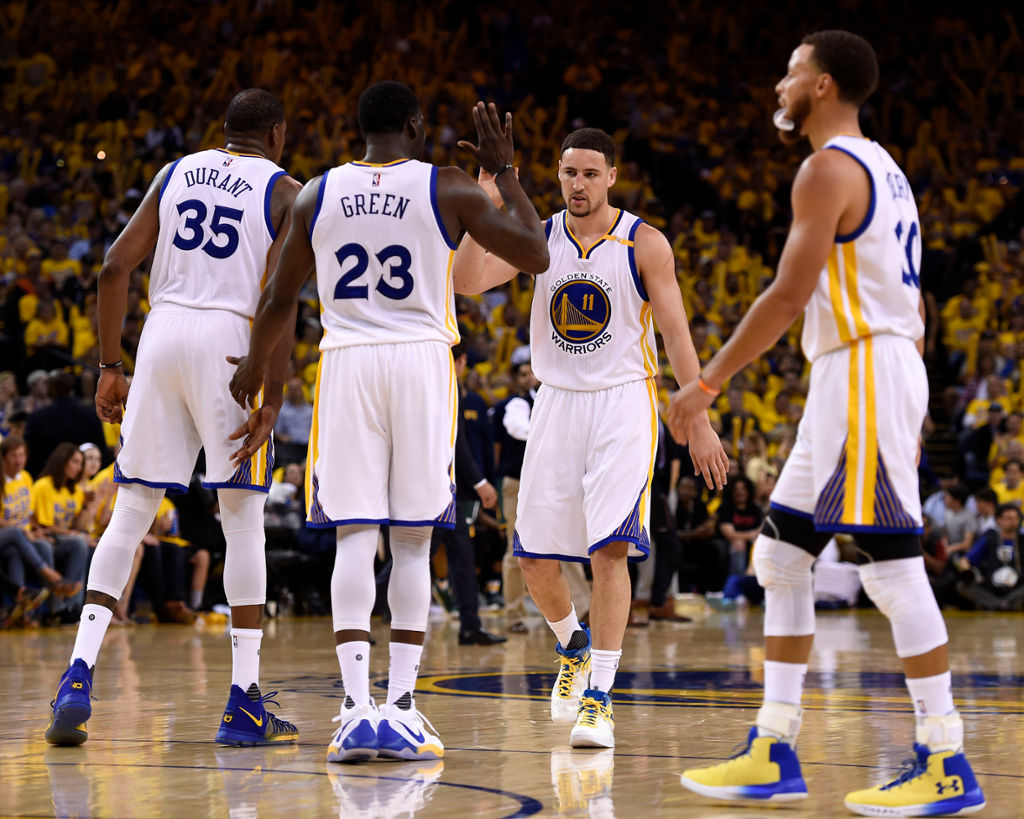 It appears that the Golden State Warriors and Cleveland Cavaliers will rule the roost again in their respective conferences with everyone else fighting over scraps. However a few big moves during the offseason have given a few other teams some optimism heading into the summer.
Sportsbooks have started the process of setting up win totals for the NBA 2017-18 season. The team with the highest win total is Golden States with 67.5. Last season, the Warriors won 67 games during the regular season, while in 2016 they won 73 to set a new single season mark for most wins.
The Warriors will have virtually the same lineup returning next season making it realistic the team could win 70 games.
The team with the second highest regular season win total is the Houston Rockets at 56.5. Adding Chris Paul to the Rockets lineup to play alongside James Harden has made sportsbooks take notice that the Rockets will be a contender next season in the West.
The Boston Celtics, the No. 1 seed in the Eastern Conference last season have not had a line released as the signing of Gordon Hayward is still being pondered by odds makers.
However, most betting experts believe the Celtics will be between 55 and 57 wins for their total when sportsbooks get around to posting their total. With the addition of Hayward it appears Boston will be able to compete better in the postseason against Cleveland.
Speaking of Cleveland, odds makers have their win total for next season at 54.5. Cleveland does not appear to be that worried about win totals as long as they reach the postseason in one of the top four seeds. The Cavs may not even reach 50 wins as the conference becomes more competitive.
Cleveland knows how important it is for veteran superstar LeBron James to rest prior to the playoffs and that could mean he might sit more often next season.
The team with the lowest win total for the NBA next season is the Brooklyn Nets at 21.5. The Nets lack talent and the UNDER could easily come into play for the Nets.
One other total of note is the 32.5 for the Los Angeles Lakers. Any team finishing with less than 50 wins in the Western Conference will likely miss the postseason so if odds makers are correct with their number of 32.5 for the Lakers, the prediction of LaVar Ball that his son would lead the team to the postseason could be slightly off.