Sportsbooks Post Odds for Lakers Reaching Postseason
June 26, 2017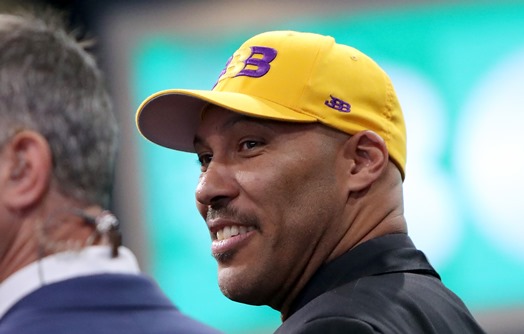 The 2017 NBA Draft was held last Thursday and if you listen to what LaVar Ball says his son's new team the Los Angeles Lakers will make the NBA playoffs in the 2017-18 season.
After Lonzo Ball was drafted No. 2 overall by the Lakers last week his father LaVar declared that his son would help carry the Lakers to the NBA postseason in his first year with the team.
The older Ball said that Lakers were now a playoff bound team thanks to drafting his son.
However, online sportsbooks do not share the same opinion as the older Ball about the playoff fate of the Lakers for the 2017-18 season.
This past weekend, several sportsbooks posted the odds for the Lakers to reach the postseason during next season. The Yes is sitting on +500 for most sportsbooks while the No is a strong favorite at -700.
The -700 means that wagers of $100 on the Lakers to miss the playoffs next season would win just $14.29, if the Lakers miss out on the postseason, while a bettor who bets the team would reach the postseason would win $500 if Mr. Ball is correct with his statement.
During the Draft two teams involved with trades were the Philadelphia 76ers and the Minnesota Timberwolves. The odds for both teams were also updated related to making the postseason during the 2017-2018 NBA season.
The T-Wolves acquired Jimmy Butler an All-Star from the Chicago Bulls and their odds to reach next season's playoffs have the Yes at -260 and the No at +220.
Minnesota was just 31-51 last season in the first year Tom Thibodeau coached the squad and has the longest drought without reaching the playoffs in the NBA at 13 seasons.
Philadelphia traded up with Boston to get the No. 1 overall pick, marking the second straight season the 76ers picked No. 1. This season the 76ers took Markelle Fultz out of Washington, while last season the team selected Ben Simmons from LSU.
The 76ers are slight favorites on sportsbooks to reach the postseason with a Yes bet sitting at -125 and the No at +105.
These odds will fluctuate during the summer months and when training camp begins in the fall due to free agent signings, trades and player injuries.