DraftKings and FanDuel Call Off Merger Plan
July 14, 2017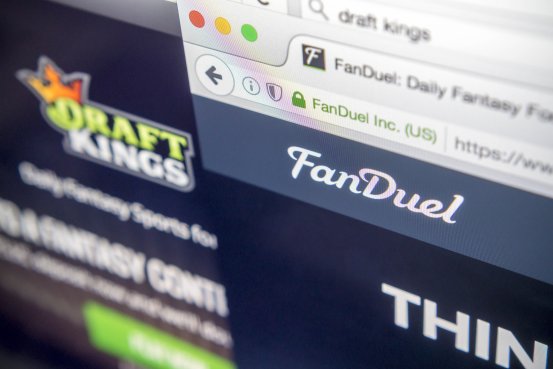 DraftKings and rival FanDuel the two leading operators of daily fantasy sports have called off their planned merger, said the two on Thursday.
It brings an abrupt end to this deal that the majority has looked at as the best way moving forward for the two companies, but one that also drew much scrutiny and concerns over antitrust violations by federal regulators.
Last November, the two DFS giants announced they had agreed to merge after a number of years of heated rivalry.
The proposed deal was reviewed by the Federal Trade Commission and last month, along with District of Columbia and California attorneys general, filed suit trying to block the merger due to concerns of competition.
A combined entity of the two companies would represent over 90% of the market for daily fantasy sports. The two, facing a tough and expensive legal battle with federal regulators, along with other suits that are ongoing, tried to keep all their options open.
On Wednesday they filed brief in their case with the FTC, while negotiating at the same time to end their merger agreement.
CEO at FanDuel Nigel Eccles said his company decided to merge with its rival DraftKings due to believing the deal would help investment in product development and growth that would benefit consumers and the sports entertainment industry.
CEO at DraftKings Jason Robins announced that the termination of the merger was in everyone's best interest. He said the company believes it is best for investors, employees and customers to end the merger agreement in place with FanDuel.
While the top executives publicly are still optimistic, many are questioning the financial health of each company. Neither of the two has reached profitability, show legal filings. It remains unknown if either of the two or both can survive as individual entities.
It had been estimated that the companies would have to spend as much as $15 million to fight the FTC and both decided against that gamble.
Some are questioning the timing of the two's withdrawal from the suit brought by the FTC. Legal experts note that the majority of costs related to the case had already been absorbed by the two companies when the briefs were filed on Wednesday.
One sports attorney said the timing of this appears to indicate there is more to this decision that just cost savings.