Suspension of Elliott Lengthens Cowboys Odds to Win Super Bowl
August 12, 2017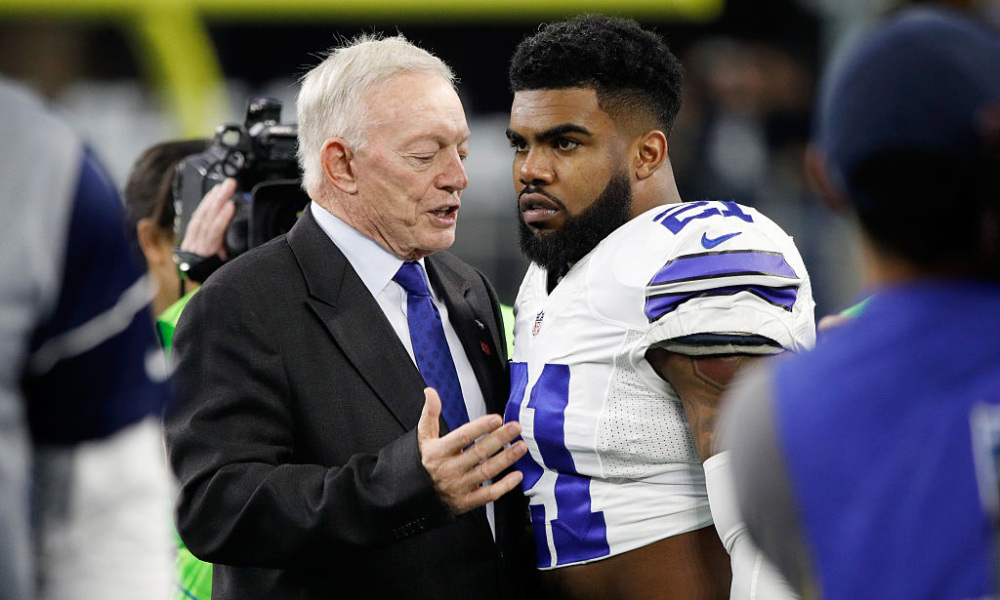 On Friday morning, the NFL issued a six-game suspension to Dallas Cowboys second-year running back Ezekiel Elliott on unsubstantiated allegations that he violated the NFL's personal conduct policy.
Minus its top rusher, the Cowboys, one of the most bet NFL teams, saw their odds lengthen for the NFC East title, the NFC title and Super Bowl LII.
Most sportsbooks suspended betting on the Cowboys immediately following the announcement being made, including the Dallas' matchup in week one versus NFC East rivals the New York Giants. The Cowboys had been favored over the Giants by 4.5 points prior to the suspension announcement.
Before the announcement of Elliott's suspension, Dallas had the fourth shortest odds to win Super Bowl LII on most sportsbooks.
This year, after last year's 13-3 regular season and just missing playing for the NFC Championship, excitement was growing by the day in Dallas for the team.
However, last season Elliott rushed for more than 1,600 yards and 16 touchdowns and without him in the backfield for six games, Dallas must us backups Darren McFadden, Alfred Morris and Rod Smith.
Several sportsbooks moved the Dallas line for Super Bowl LII to +1200 from +1000, while its odds to win the NFC went to +600 from +500 and the NFC East to +200 from +140, but have yet to re-open betting
There remains a chance Elliott could play all 16 regular season games and that is why sportsbooks suspended action on the Cowboys. Elliott can appeal his suspension and is expected to. When he does, a hearing must be held within a period of 10 days to reconsider his suspension.
Cowboys' fans have been very critical of what they called a harsh and excessive suspension against Elliott. His six-game ban was leveled following claims of a domestic violence incident by his former girlfriend that to date has gone unproven.
The City Attorney of Columbus, Ohio where the claim was filed decided not to pursue any charges against Elliott due to inconsistent and conflicting information.
A statement by the NFL said that following a review of the record, and considering the views of their independent advisors, the NFL Commissioner determined credible evidence existed that Elliott had violated NFL policy.