Oakland Raiders Popular Bet to Win Super Bowl LII
August 17, 2017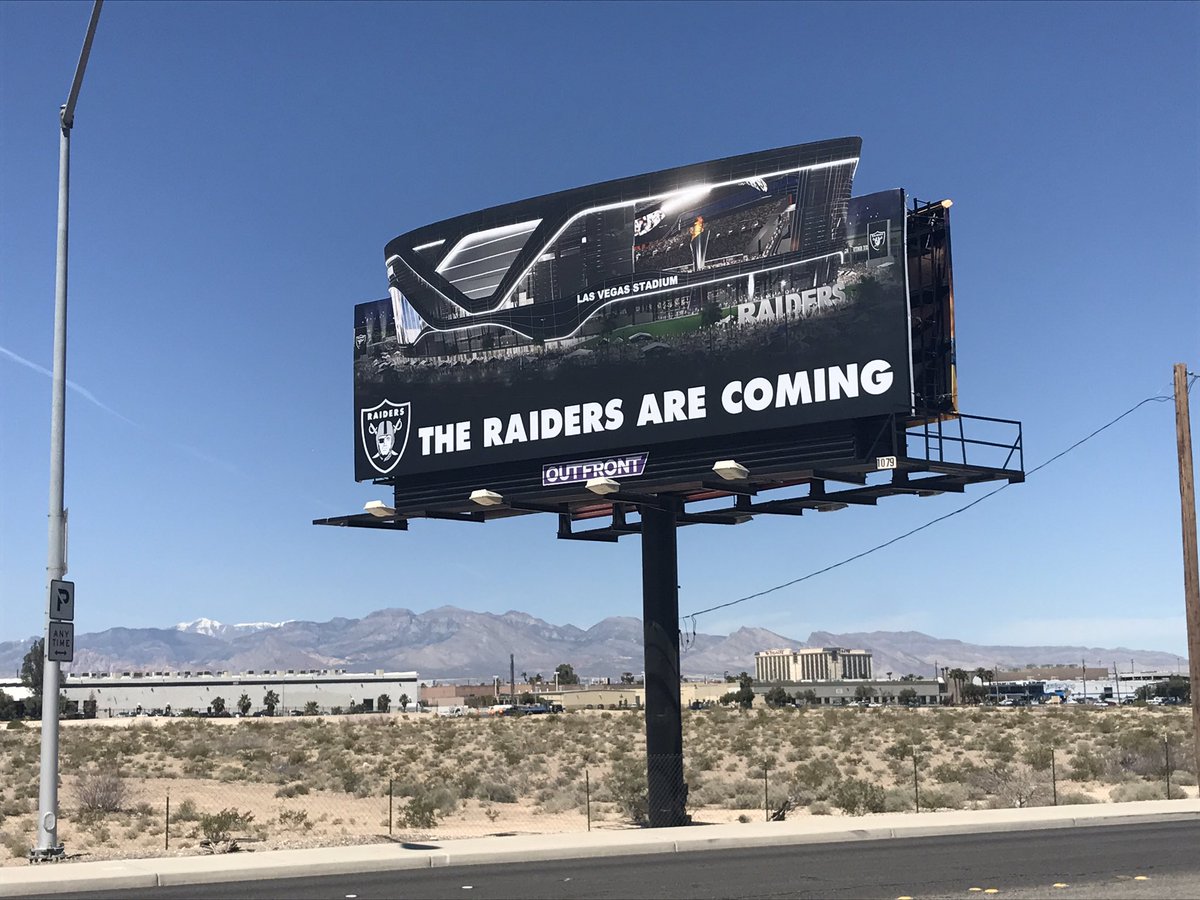 The move by the Oakland Raiders to Las Vegas does not take place for a couple of seasons, but they are already that city's team when it comes to betting.
As the 2017 NFL regular season approaches, the Raiders are the most popular bet at sportsbooks in Vegas to win Super Bowl LII.
The Raiders opened on most sportsbooks both online and in Vegas at 20 to 1 to win the Super Bowl, but are as low on some sportsbooks as 6 to 1 today.
With just a month to go before the opening kickoff of the regular season and only New England, the odds on favorite, has better odds that do the Raiders. New England is currently 3 to 1.
At some sportsbooks, the Raiders have close to twice the number of bets to win Super Bowl LII as any other NFL team.
At those same sportsbooks it is not just bets on Oakland to win the Super Bowl, but the Raiders also have the most bets to win the AFC West and the conference championship.
One executive at a sportsbooks said it was all about the Raiders.
Bettors have overwhelmingly bet on Oakland to cover in its season opener on the road against Tennessee. In that game, the Raiders are 1-point chalk at the majority of sportsbooks. One online sportsbooks has 90% of its tickets on Oakland and 10% on the Titans.
In 2019, Oakland will relocate to Las Vegas from Oakland. Already, the team is plastered on billboards throughout Las Vegas reminding football fans and bettors of their upcoming arrival.
At Las Vegas' McCarran International Airport, Raiders apparel such as hats, t-shirts and sweatshirts are displayed at gift shops and outside stores.
However, most sportsbooks do not believe that Oakland's imminent move to Las Vegas is what is behind the all the action the Raiders are getting.
The Raiders offense with its potential to score large number of points has bettors once again making them one of the popular public teams.
Last season the Raiders covered the number in 10 of 16 regular season games and total points in those 16 games averaged 50.
Other teams taking a large amount of action to win Super Bowl LII include the Green Bay Packers, Dallas Cowboys and Pittsburgh Steelers.