Woman Wins 1.2M on Saturday's Horse Race
May 7, 2018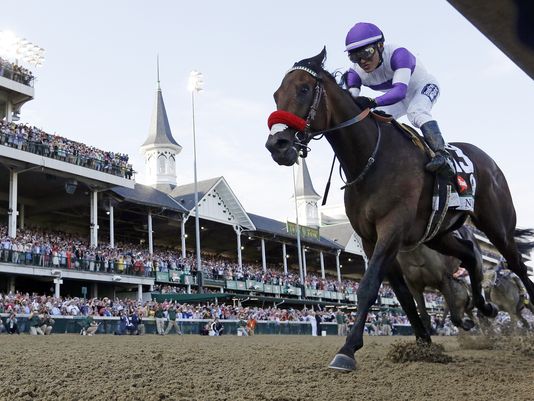 Much of the country watched the Kentucky Derby on Saturday as Justify (the overall favorite) won the race. The horse won a purse of $1.4 million for his owner.  Down in Texas, a woman was jumping for joy that same day as her Pick 5  paid off huge.
At Retama Park, in Selma, Texas, the woman who asked to remain unidentified, picked the winners of four races leading up to the 12th race of the day (The Kentucky Derby). Her picks were eighth race (Limousine Liberal, 4-1), ninth race (Maraud, 8-1), tenth race (Funny Duck, 40-1) and 11th race (Yoshida, 10-1). When the fifth leg of her Pick 5 hit, the $18 ticket paid off huge.
"To bet that little amount of money and win $1.2 million is unheard of. In fact, it's the first time it's happened at Retama," track spokesperson Rachel Bagnetto told ABC News.
The next race in the Triple Crown series is the Preakness Stakes at Pimlico Race Track in Baltimore Maryland on May 19th. Justify will be the favorite again that is for certain. But, the odds have not been issued thus far. There is one prop available as of now at JustBet Sportsbook:
WILL JUSTIFY WIN THE PREAKNESS STAKES?
YES -203
NO +165