Fantasy Sports and Sports Betting Would be Perfect Fit
May 8, 2018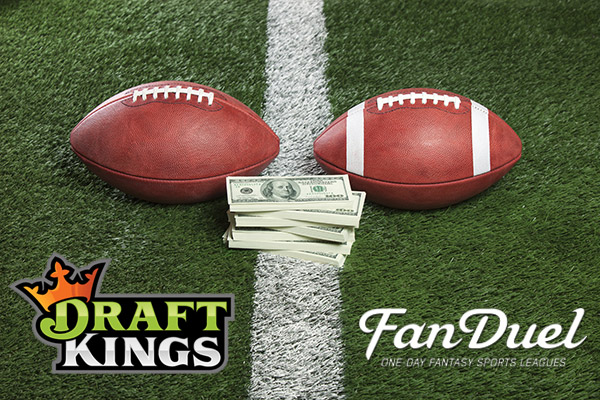 Sports fans and entertainment companies alike are collectively awaiting the Supreme Court's decision on the matter of sports betting. Any day now they are expected to strike down an antiquated law that prohibits sports betting and instead allow states to decide the matter for themselves. Afterall, the country is called the United STATES of America.
Many entertainment companies are poised and ready for the opportunity to bundle sports betting with their existing products. At the front of that list are Daily Fantasy Sports operators. They already have a huge foothold in the sports fan arena. In fact, Daily Fantasy Sports players are the perfect demo for sports betting. Check out the numbers below provided by FSTA:
71% Male // 29% Female
Average Age: 32
College Degree or More: 50%
Have a household income of $75k+: 53%
Have full-time employment: 67%
Average Annual Spending Per Fantasy Player (age 18+): $653
Favorite Fantasy Sport: Football
Fantasy Sports Players that Pay League Fee: 70%
The two largest fantasy sports companies in the USA are Fanduel and DraftKings. DraftKings has already hired a sportsbook manager and is putting everything in place to be able to "flip the switch".
Recently Fanduel CEO Matt King told Forbes Magazine: "(A Supreme Court overturn) would mean we would get into sports betting. This business is around fan engagement and helping fans feel closer to the things they like, and clearly sports betting is one way to help people to do that. So it would be very logical for us to get into it. We have some ideas of how to make that experience better and ones that we feel will resonate with our users. We think we're uniquely positioned to fulfill that market demand."
It is obvious the perfect marriage that would exist between DFS and sports betting if PAPSA is struck down. Of course there will be wrinkles to iron out but you can expect a product that is viable within a few months of the launch. There will still be plenty of room for well-known online sportsbooks. In fact, you may see them pair with other services like smaller fantasy sports operators to offer a betting product.