Paddy Power BetFair Purchases Majority Share of FanDuel
May 23, 2018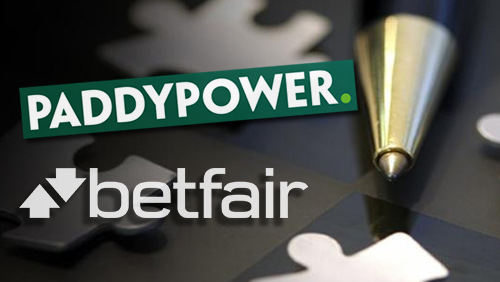 The UK bookie giant buys majority share of the Daily Fantasy heavyweight. We have had our eye on this possible merger for a few weeks and first reported it last week. The purchase price is that Paddy Power "will contribute its existing US assets and $158 million in cash."
The cash will be used to pay off FanDuel's current debt and fund future enterprises. FanDuel's original investors will retain 39% of the company (Paddy Power Betfair gets 61% of FanDuel). It is important to remember that Paddy Power has never been in the fantasy sports business and that FanDuel has never been in the bookie business. So, keeping the companies operating requires existing management from both sides.
FanDuel will compete heads up with DraftKings. But, since this is all about the sports betting business, they will be competing with the likes of William Hill and whatever other massive entities put together viable U.S. betting platforms.
Peter Jackson, CEO of Paddy Power BetFair, said: "We are excited to add FanDuel to the Group's portfolio of leading sports brands. This combination creates the industry's largest online business in the US, with a large sports-focused customer base and an extensive nationwide footprint.
"The Group has leading sports betting operating capabilities globally and strong operations on the ground in the US. Together with our substantial financial firepower, we believe we are now well placed to target the prospective US sports betting opportunity."
Since Paddy Power is to William Hill as FanDuel was to DraftKings, perhaps we will see William Hill make a play to acquire or merge with DraftKings. Total speculation at this point but we are so early into this transformation that anything is possible. If it does happen, you heard it here first.
More info about Paddy Power