World Cup Semifinal Free Pick: Croatia vs England
July 10, 2018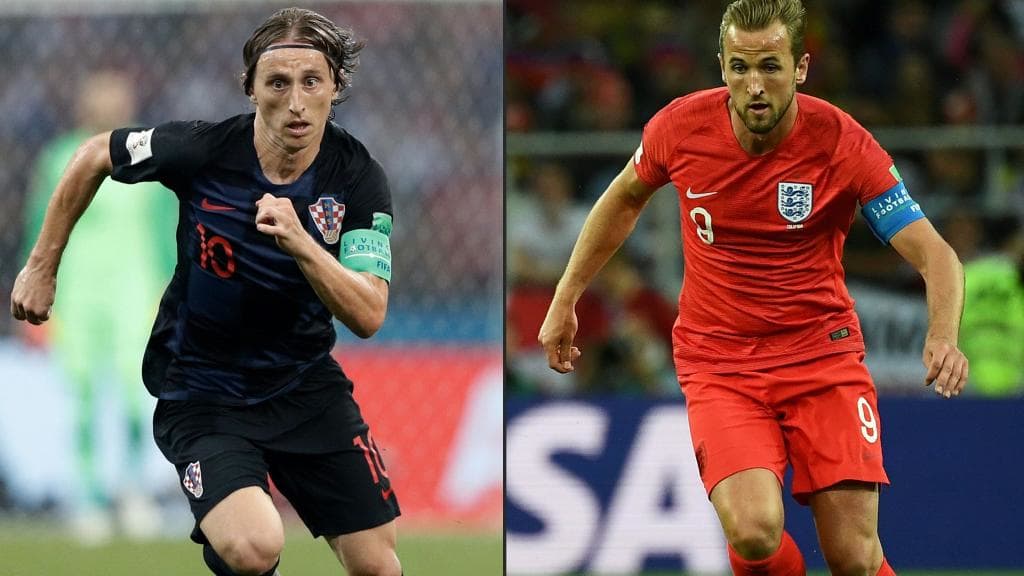 Both England and Croatia are looking to overcome poor semifinals results at previous World Cups, as they prepare to meet on Wednesday in the second semifinal at the 2018 World Cup in Russia.
The current line by odds makers has England favored at 5 to 4, Croatia at 2 to 1 and a draw after 90 minutes 5 to 2.
Both countries have waited years to change the bitter memories of semifinal defeats at the biggest event of their sport. The winner will move on to play the winner of Tuesday's other semifinal between Belgium and France.
The last appearance in the semifinals for England was 1990 when they lost to West Germany in penalties at Turin, while in 1998, in their first ever World Cup as an independent country, Croatia lost to France, the eventual Cup winners.
Neither team arrived at the World Cup in Russia as favorites to win, but have come up with strong performances to reach this point and have shown that football pundits underestimated their capabilities as a team.
Croatia's resounding 3-0 victory over Argentina during the group stage was the first signal the team led by midfielder Luka Modric was a legitimate threat.
The Croats, during their quarterfinal battle with Russia, showed yet another side, as they were willing to play physical football for the full 120 minutes and then remain calm in front of a partisan crowd to win the penalty shootout.
England, whose 6-1 rout of Panama early in the group stage made a strong impression, was able to overcome their nemesis, the shootout, to beat Colombia during the round of 16. The Three Lions looked matured and composed in their 2-0 victory in the quarterfinals over Sweden.
With Harry Kane leading the attack, the English can score during any possession and that will put extreme pressure on the Croatian back line. The Croats do not have the huge offensive star England has in Kane, but with Modric in midfield, they have an anchor who can feed passes through with an ability few others have today.
Prediction: Croatia must overcome playing an extra 30 minutes and a penalty shootout in their quarterfinals win over Russia, while England will be much fresher. However, the Croats have shown they can dig deep and come up big when it's most needed. Croatia will win in extra time 3-2.