World Cup Final Free Bet: France vs Croatia
July 14, 2018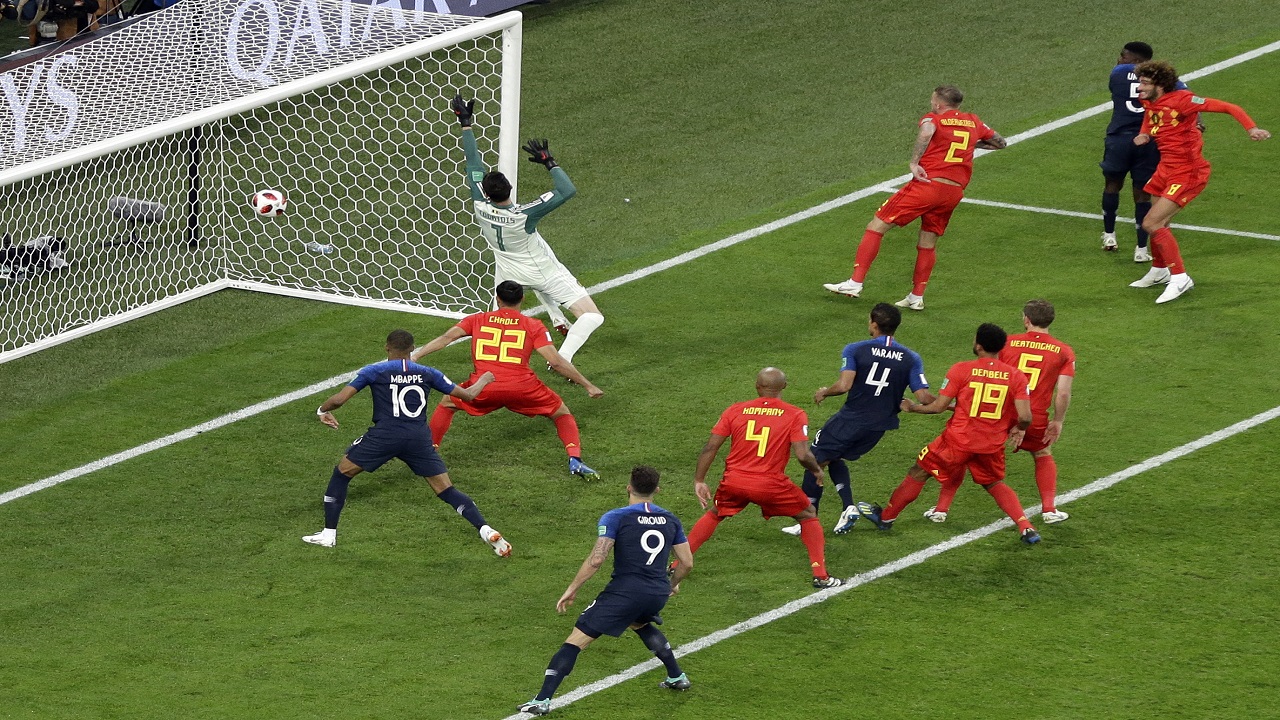 The 2018 World Cup final has arrived. On Sunday, Croatia will take on France with Croatia looking to win its first-ever FIFA World Cup title. The title match will be held at Moscow's Luzhniki Stadium.
Odds makers have a current line with France favored at 10 to 11, Croatia 7 to 2 and a draw in regulation 9 to 4.
Croatia reached the final by beating England 2-1 during extra time in their semifinal match Wednesday. France punched its ticket to the finals with a 1-0 victory over Belgium in their Tuesday semifinal.
Croatia was not expected to be playing for the World Cup title but exceeded all expectations with clean-sheet wins over both Nigeria and Argentina during the group stage.
However, since then they have had to play three consecutive matches that went 120 minutes each during the knockout stage. Some doubt the Croatians have the endurance to play another 120-minute match.
Eight different players have scored for Croatia in the tournament. The team leader and captain Luka Modric is one of the world's best midfielders and will be key to moving the ball forward offensively and on keeping the strong French midfield in check when not in possession of the ball.
France defeated Belgium with an impressive display of defense, which was the club's third clean-sheet win of this year's World Cup.
Les Bleus are familiar with tournament finals as they were within a goal of winning the title during added time in the Euro 2016. In Russia, the France attackers have disappeared on the pitch at times scoring one goal or less in three of their six matches. If you take out France's 4 goals in its round of 16 victory over Argentina, Les Bleus have scored just nine times during their last nine competitive matches.
France will need Antoine Greizmann and Kylian Mbappe to play energized and move forward during the full 90 minutes to cause problems for Croatia's back line.
Croatia has never beaten France in their five head to head matches. The most well-known clash, between the two teams prior to now, was during the 1998 semifinals when France defeated the Blazers 2-1 thanks to a brace by Lilian Thuram.
That match was the first time they had played one another and since then three friendlies have been played with France winning all three and during the 2004 group stage of the European Championship the two played to a draw.
Prediction: France showed it is capable of playing defense and if its offense shows up like it did against Argentina Les Bleus will be hard to beat. Croatia's players will tell you they are not tired, but all it takes is a split second slower reaction and the French score. Take France to win in regulation 3-1. Bet this prediction now at one of the best sportsbooks online.