WestGate's SuperBook to Go National
August 20, 2018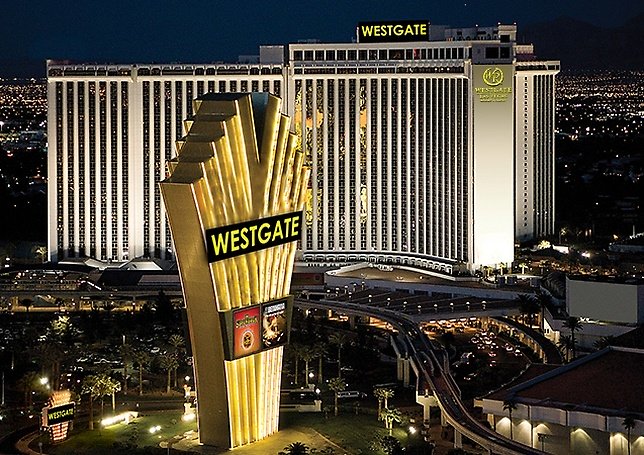 In the period of time immediately after the repeal of PAPSA, states who were interested in bringing in sports betting sought out professional sports betting companies that already had experience. They did this so that they may partner with them and bring in an efficient sports betting product, and in a timely manner. Racetracks in New Jersey have partnered with companies such as William Hill as well as DraftKings and FanDuel (both well known fantasy sports companies who had to make their own new deals to become sports betting outlets).
The new sports betting states didn't expect to see any offers from sportsbooks in Las Vegas. That is because each and every one of those Vegas companies was looking at how they could start setting up their own shops in the new territory. One company, however, is doing a very smart thing. They are branching their sportsbook off into its own company in order so that it may offer its services to companies in other states. That company is Westgate.
Westgate is a well known property in Las Vegas. They offer resort services in nine other states as well, including properties surrounding Disney World in Florida. In the sports betting world they are know for SuperBook. Besides being the largest sportsbook there is, the SuperBook is well known for offering the most popular football handicapping competition in the world: The Westgate Las Vegas Super Contest.
The Super Contest is held every year during football season. The contestant must enter five picks per week, against the spread of course. The overall first place winner can win in excess of $1 million and the a majority of the other money is split among other top finishers. The contest sets records every year in total entries because of the wider acceptance of sports betting as well as more "proxy services" than ever before. A proxy service takes your selections and turns them in for you. They exist because one of the caveats of the Super Contest is that you have to submit your picks at the Las Vegas location. Westgate is fine with proxy services. In fact, they refer people to them all the time. You are looking at about $10 bucks per week for a proxy.
The SuperBook is separating into its very own company. Of course they will continue to book at Westgate, but now they can offer their services nationwide. This is by far the smartest play by any of the existing Vegas sportsbooks in my opinion.
Another Las Vegas giant, MGM, has no need to pursue the business model that Westgate SuperBook is employing. They already have five other gambling resorts located in five different states.  And they have plenty of experience running a sportsbook. Chances are if you have placed a sports bet in Vegas, you were placing that bet with MGM-  list of MGM sportsbooks. In fact, MGM is busy making deals with leagues so that they may bring a fully licensed product to the market, complete with stats, logos and player images.
You can expect to start seeing SuperBook brand sportsbooks pop up in states that have already legalized, or will soon legalize sports betting.