Largest NFL Point Spreads Ever
September 17, 2018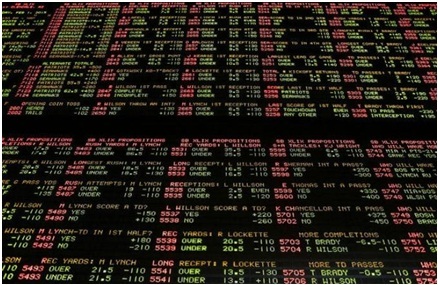 Updated May 30, 2020
A few recent tweets stated they have never seen a spread this big in the NFL. But, those of us who have been in the business for any length of time know that there have been bigger spreads. The first one that comes to mind is Super Bowl 29 which featured the SF 49ers vs the San Diego Chargers. That spread had the 49ers favored by -19 points. The Niners covered easily and sportsbooks refer to this as "Black Sunday" because most bettors wagered on them. – More about Super Bowl spreads.
But there were many other, non Super Bowl related, NFL point spreads that were quite larger. Just six years ago there was a 26.5 point spread and a 19 point spread.
Here is a list of the other largest NFL point spreads:
Updated 10/31/20
Rams vs Panthers (2001) Rams -19.5
Seattle vs Jacksonville (2013) Seattle -19.5
Chiefs vs Jets (2020) Chiefs -20
Patriots vs Colts (2011) Patriots -20.5
Bucs vs Patriots (1976) Patriots -21
Patriots vs Dolphins (2007) Patriots -22
Patriots vs Jets (2019) Patriots -22.5
Cowboys vs Bucs (1977) Cowboys -23
Cowboys vs Dolphins (2019) Cowboys -23.5
Falcons vs 49ers (1987) 49ers -23.5
49ers vs Bengals (1993) 49ers -24
Denver vs Jacksonville (2013) Denver -26
Bucs vs Steelers (1976) Steelers -27
Many of these revolve around how bad the Bucs were in the 70's (expansion franchise) and how good the Patriots and 49ers have been.
Check out current live point spreads