Knowing When to Cash Out
October 8, 2018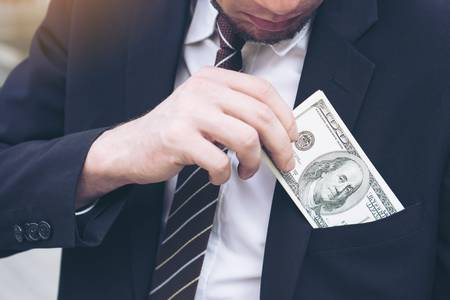 For most people, betting on sports is a hobby and a way to mix entertainment with the ability to get paid for picking correctly. There is a substantial number of people who take it more seriously than that and work their tail off to actually generate income from it.
Many of these sports gamblers use offshore or online accounts that they had to fund first before they could play. This is called a "post up" sportsbook. On the opposite side of funding your sportsbook is getting a payout from your sportsbook. And that is what we are discussing today.
When You Should Request a Payout
When you have an abundance of money in account – You just a had a great month and now your account is loaded with money. Request a payout of at least half of it so you can enjoy the fruits of your labor. Also, who likes to have a huge amount of money sitting limbo in an account. You could be earning interest on it.
You've had a bad run and feel like you cannot pick a winner to save your life – We've all been here. Most times it is a good idea to take a week, two weeks or even a month off. Remove the temptation and hit the reset button by cashing out your remaining funds. With newer financial options like Bitcoin, it is not a big deal when you decide to re-fund the account. A few clicks and a half hour later the account is funded. You may even be eligible for another bonus.
You have a really busy schedule coming up and you don't have the time to dedicate to properly handicapping the games – Request your payout and take time off from betting. Re-deposit when your life slows and you can put in the proper time to pick winners.
You need the money elsewhere – If your finances have dried up a bit at home and you need money, request your withdrawal and pay your bills. You should never be gambling with money that you need for bills or other living expenses.
Sportsbook reputation in decline – If the sportsbook you use is taking a beating on the sportsbook review websites, it may be time to move on. Don't get stuck holding the bag as they say. Get your money out and play elsewhere. Top Rated Sportsbooks List
Most sportsbooks prefer you request a withdrawal at the start of the week so that you can get paid as quickly as possible. Most don't process payments over the weekend.
I hope this article helped clear up the picture of when a person should cash out at the online sportsbook. It is a good idea to develop good habits early and maintain them through the life of your sports betting hobby.