Sportsbooks Win Big This Weekend
October 9, 2018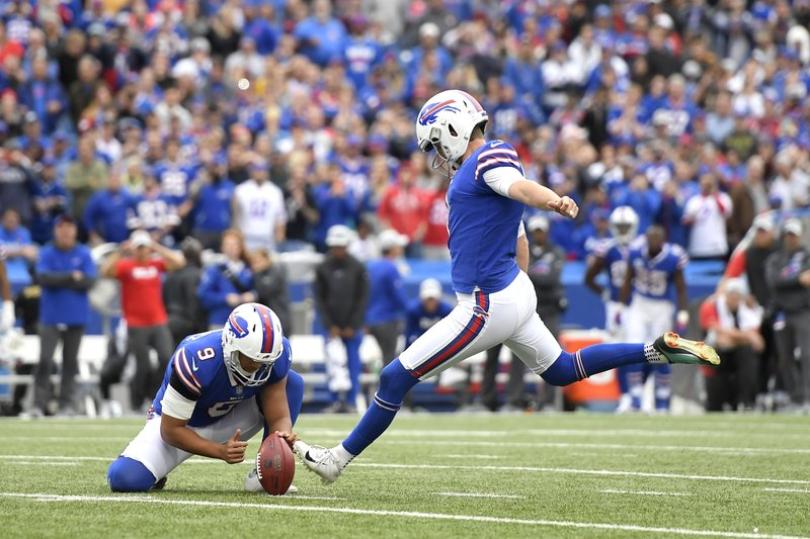 Sportsbooks won big during Week 5 of the NFL as bettors failed in the most bet games. Poor teams rebounded with straight up victories hurting the public bettor.
One sportsbooks manager said the 13-12 win by the Buffalo Bills over Tennessee was huge. The line was pushed up from Tennessee -3.5 to -6 and added to several large moneyline plays on the Titans made the Bills win big for books.
For several sportsbooks the Bills victory added to the 12-9 win by the Cleveland Browns over the Baltimore Ravens created over half the winnings.
For the last two seasons, Cleveland had won only one game outright and was 8-24 against the spread. After five weeks of the 2018 NFL regular season the Browns are 2-2-1 and an impressive 4-1 ATS.
Another big game for sportsbooks was the Los Angeles Rams 33-31 win over the Seattle Seahawks. The Rams have become a hugely popular public betting team but failed to cover on the road against the Seahawks.
The Rams opened as 7-point road favorites and closed at -7.5, but the game was back and forth with the Rams leading three times and the Seahawks leading three times, before the Rams finally pulled out the 2-point victory.
The biggest loss for many books was the Kansas City Chiefs 30-14 win at home against the Jacksonville Jaguars. The Jaguars were 3-point road dogs and even their vaunted league-leading defense could not slow down the Chiefs offensive attack. The Chiefs moved to 5-0 ATS with the win and are the only NFL team with a perfect ATS record.
Arizona's win may not have been a huge money maker for books but it was important in the long run. Through the first four weeks of the season, the Cardinals have been the worst rated NFL team and public bettors were jumping on the bandwagon and betting against them each week. Arizona helped stop that trend by winning for the first time 28-18 on the road in San Francisco.
With that win, the Cardinals are no longer the "worst" NFL team this season and there is no NFL "worst" team that can be beat against weekly and be confident it will turn out a winner.
For sportsbooks nothing is better than parity across the board and especially in the highly popular NFL where bettors wager millions.
In closing, here is a direct quote that Youwager Sportsbook's linesmaker gave us just last night: "I guess the biggest news over the weekend was the UFC fight. Was the biggest fighting write of the year. Very even two way action. Line started Khabib-145 at the end closed -200. Sharp players knew Conner is over rated. Public kept us even on the match.
House had a good week overall, the baseball has been good and NFL great. Biggest game of the week was Mia @ Cin and we took a bath on that one. Started good but the Dolphins folded second half. Halftime action Public and wise guys both played packers second half and that was an easy winner for them."