Updated College Football Championship Odds
October 29, 2018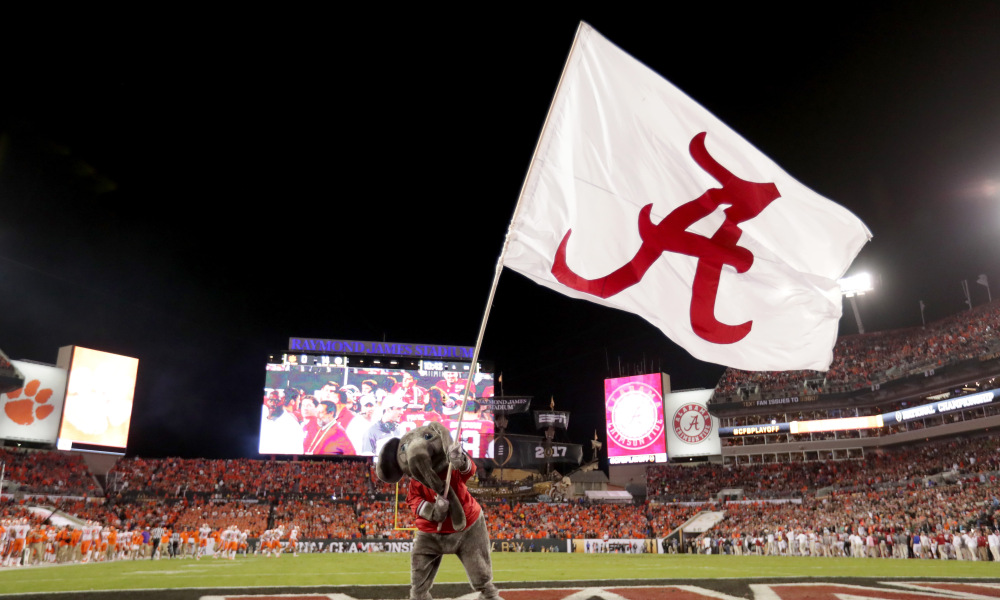 As per usual Alabama leads the board in college championship football odds. They are the heavy odds on favorite to win the championship. They have been ranked #1 for the entire year starting from the preseason. The only real odds shift is from them being plus money (+240 to win it all back in June) to them laying the money (-175 now).
Being undefeated and heavily favored doesn't really matter though. Back in 2015 they lost to Ole' Miss early, went down to 20-1 odds and still ended up winning the title. Yes, apparently it does pay of in the short-term if your name is only one letter different from Satan's, and perhaps you made a deal with him back when you were 6-10 with the Miami Dolphins.
Regardless, the Bama boys are the best in the land and some say this weekend is their best shot at getting beat. They play LSU on Saturday at 12:00 pm EST. Losing this one wouldn't really preclude them from getting into the championship game. It never does. In fact they lose a game pretty much every year that they have won the title under this head coach. And yet, still find a way into the title game.
Alabama is -13.5 at LSU this weekend. The boys here in the office think this is a little high in that LSU is a solid home team who just beat the likes of Georgia there just a few weeks ago.. We had the spread more at Bama -10. That extra 3.5 is the "who would bet against Bama?" factor.
Anyhoo, here are the updated national championship odds for BetOnline.ag
55101 Alabama -175
55102 Clemson +375
55116 Notre Dame +500
55104 Georgia +1000
55105 Michigan +1000
55103 Ohio State +1000
55108 Oklahoma +2000
55115 LSU +3300
55118 West Virginia +4000
55124 UCF +5000
55145 Washington State +5000
55106 Penn State +15000
55113 Texas +15000
55144 Houston +25000
55139 Kentucky +25000
55146 Utah +25000
Article by Scott Morris
-Senior Editor
Sportsbook Advisor