Odds on Packers Next Head Coach
December 3, 2018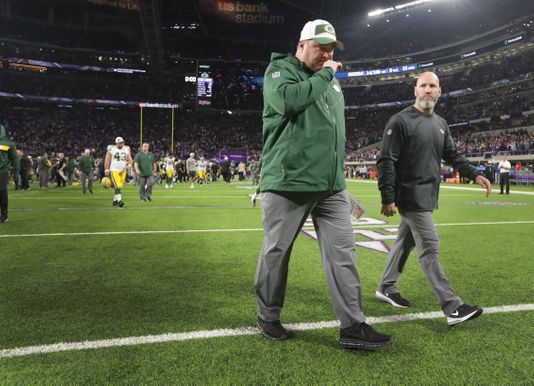 After a dismal loss to the lowly Arizona Cardinals on Sunday, the Green Bay Packers front office pulled the plug on head coach Mike McCarthy. The sentiment is that this team, with all-pro QB Aaron Rodgers at the helm, should be competing for a Super Bowl. Instead, the Packers are 4-7-1 and have little chance at a post season birth.
McCarthy was head coach from 2006 until now and won the Super Bowl with the Packers in 2011. He is the first Super Bowl winning QB to be fired before season's end since Don McCafferty of the 1972 Baltimore Colts and only the second ever.
Joe Philbin, assistant coach and former HC of the Miami Dolphins, has been named interim coach. Philbin's tenure in Miami was a failure and he was fired four weeks into the 2015 season there. He was 24-28 as a head coach in Miami.
Sportsbooks have posted odds on who the next head coach is likely to be:
Odds on Next Packers Head Coach
John DeFilippo +200
Josh McDaniels +225
Adam Gase +500
Jim Harbaugh +800
Lincoln Riley +1000
Dave Toub +1500
Zac Taylor +1500
Eric Bieniemy +1500
Bruce Arians +2000
Pete Carmichael Jr. +2000
Jay Gruden +3000
John Harbaugh +4000
David Shaw +5000
Todd Bowles +7500
Dirk Koetter +7500
Gary Kubiak +10000
Kliff Kingsbury +10000
Joe Philbin +10000
Marvin Lewis +20000
Steve Sarkisian +20000
Nick Saban +25000
Brian Kelly +50000
Urban Meyer +50000
Mike Holmgren +100000
Brett Favre +100000