The Philadelphia Eagles at The New Orleans Saints
January 10, 2019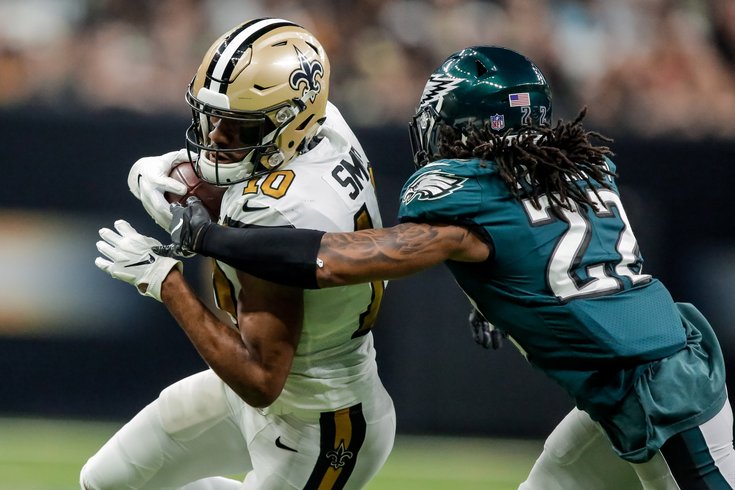 I'm not sure the Eagles can continue their David Blaine impersonation
another week, but…..
1) The line has some value. The Eagles ended the season 5-2.
The losses: In week #11, they were embarrassed by the Saints 48 to 7. Most of the public has kept that game on their balance sheet.
They arguably should have been undefeated the rest of the season. Philly's final loss was against the Cowboys.  Blaming defeats on the refs is usually reserved for habitual losers, but that game looked like an endorsement for zebra conspiracy theorists.
2) Philadelphia has to do a better job balancing their offense. They're not running the ball well, but that may improve on Sunday.  New Orleans defense has given up the 2nd most yards/pass attempt in the league. A few big passing plays may give the Eagles a little more flexibility for their ground game.
3) The Eagles once deficient secondary has somehow spontaneously regenerated. They'll need to have their best game to date, because the Saints backs are the most dangerous pass receivers in the league.
4) The Saints offensive numbers dropped considerably since week #11(throw out their final game).
5) The Eagles defensive numbers have improved since week #11. They beat some of the better offensive teams in the league, and dominated some lesser.
New Orleans coaches may need to rethink some of their game plan for Sunday. They probably thought the best defensive team in the country would be flying in from Chicago. Instead they'll be facing one that's bullish from Philadelphia.
A win will be tough for the Eagles in the Mercedes-Benz Superdome.
A cover at a big number is conceivable.
I like the Philadelphia Eagles +8
---
Contributed by John Rothschild
(Recent articles at SI, ESPN, Bloomberg News, New York Sports Scene)
Author of Best Selling:
Football Betting Made Easy
More?
John Rothschild
[email protected]