Two NBA Picks for Sunday
January 26, 2019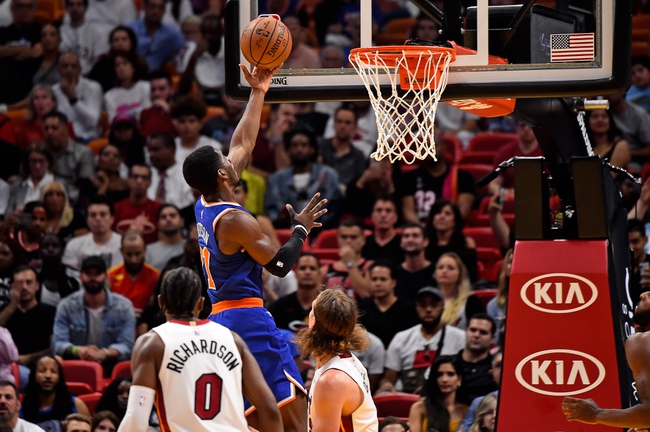 We are isolating two games to review and give our official pick. It's that time of the year where we start dedicating more time to handicapping the NBA (as well as college hoops). Football, sadly, has one real game left. College hoops has two months and the NBA has infinity (it seems like that anyway).
Oklahoma City vs Milwaukee
The line was first issued on this game earlier today at a pick em' It has since moved to OKC -1. Both teams are having outstanding seasons and will be in the playoffs. The Bucks come in at 35-12 and 26-18-2 ATS. They score 117 PPG on offense and allow 110 PPG. They are 13-8 SU away from home and 10-9-2 ATS. The bottom line is that these guys can play on the road.
OKC is 30-18 SU and 26-22 ATS. They average 114 PPG on offense and allow 109 PPG. They are 16-7 at home straight up, but just 12-11 against the spread.
Head to head OKC owns the advantage 7-3 straight up and ATS (5-4-1). But, they haven't played one another in 14 months so there is no very recent data, nor bad blood.
Trends
Milwaukee is 10-4-1 ATS in its last 15 games
Milwaukee is 5-0 SU in its last 5 games
Milwaukee is 4-1-1 ATS in its last 6 games on the road
Milwaukee is 5-1 SU in its last 6 games on the road
but
Milwaukee is 2-5 SU in its last 7 games when playing Oklahoma City
Milwaukee is 5-12 ATS in its last 17 games when playing on the road against Oklahoma City
Young Giannis Antetokounmpo is a powerhouse for the Bucks. He is a scoring and rebounding machine. His scoring has crescendoed this past week, culminating in a 34 point performance against the Hornets on Friday. In fact, he outscored the entire Charlotte team in the fourth quarter.
Russel Westbrook is no chump either. He is averaging 23 PPG this season and is playing very solid basketball.
I am going to go with the streaking team here and throw out the head to head matchup information that is years old. I like the Bucks coming into this one as slight underdogs.
---
NY Knicks vs Miami Heat
This game used to bring plenty of big network attention. Back in the days of Timmy Hardaway Sr., Alonso Mourning, Patrick Ewing and many others, this was the primetime game. Unfortunately for these teams, those days have past. But it doesn't stop educated bettors from making some money on this matchup.
The Knicks are having a forgettable year and are 10-37. They are 21-24-2 ATS.
The Heat are 23-24 overall and 25-22 ATS.
We have a side we really like on this game but if you want to get it there are two options:
1.Pay $50 and we will email you the rest of the preview and pick.
[wpecpp name="Knicks vs. Miami Pick" price="50″ align="center"]
2. Sign up and deposit (at least $50) at one of our sponsor sportsbooks. Afterward, contact us with the account number. We will email you the pick.