Florida vs LSU Basketball Free Pick
March 5, 2019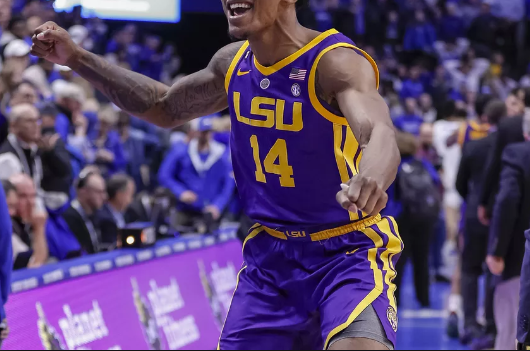 Wednesday night has a great basketball matchup for SEC basketball fans. #10 LSU is visiting conference rival Florida. The current spread has Florida favored by 1.5 points. The total is 138.5 points. The key to this game is to be able to figure out how each team will play based on the circumstances as they are presented.
LSU is playing great basketball, having won their last three games against quality opponents, including #5 Tennessee. Their last loss was against guess who? That's right, Florida. The Gators beat the Tigers at LSU 82-77. LSU was favored by 7 in that game.
Florida is coming off a loss to Georgia. Although Florida is 11-5 at home this season they are just 3-11 ATS. LSU is 6-2-1 ATS away from home.
The Gators have beaten the Tigers the last three times they have played, dating back to 2016. They seem to have LSU's number. That reason and the fact that ESPN's power ranker has Florida as a 60% probability of winning (at time of this article posting), have the oddsmakers posting Florida as a slight favorite.
Public betting numbers aren't in from the sportsbooks yet but I would assume the public will most likely take the #10 ranked 24-5 LSU Tigers vs the 17-12 Gators. It's hard for me to argue against that. In fact I can see this line coming down to a pick or LSU being favored by tip-off.
LSU guard Tremont Waters only had ten points in their first match-up. He was only 3-12 from the field. His play will determine how this game goes. I look for him to have a solid game and score right around 18 points or so.
We like LSU to win straight up. They are a better team. They play great on the road. Florida doesn't cover at home. Florida is coming off a loss to Georgia. LSU is coming off three straight wins. Now is time for LSU to prove they are for real and to start playing in post-season form. They must travel to Gainesville and beat the Gators in order to avoid getting swept. They may be looking for a little revenge also.
Games After
Florida plays at Kentucky on Saturday to end their regular season. The odds of Florida covering the spread in that game will be a little better as they are 6-4 on the road ATS. Take Florida and the points at Kentucky (Saturday at 2 pm). I also like LSU on Saturday vs Vanderbilt if they are favored by 10.5 or less.