Sportsbooks About Even Heading Into Sweet 16
March 27, 2019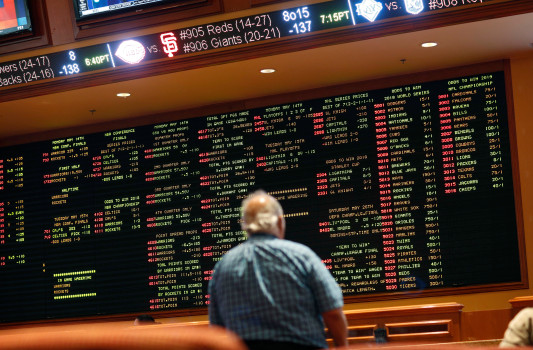 Sportsbooks are happy to make their vig on the large action received on the NCAA Tournament. But a sportsbook can win more or even lose money on the tournament if the action is not well balanced. There will be the occasional game on which the public action is very lopsided. Even after moving the money lines attached to the spreads, or even the spreads themselves, the action can remain heavy on one side. The sportsbook can "lay off" some of the action or choose to roll the dice with what they got.
This tournament has been uneventful for the sportsbooks thus far. Aside from a couple of very lopsidedly bet games in the first round (UVA, Duke & UNC), action has been fairly even.  "People really like the 1 and 2 seeds so far during the tournament. Hasn't been a game that has really hurt us or helped us." said a representative from YouWager.eu's betting department. "We've broken pretty even with this tournament."
Heading into Thursday's and Friday's games, Virginia Tech seems to be the public favorite. A full 68% of bettors are on the Hokies +7 vs. Duke. I for one think this would be a good ATP (Against the Public) type play. Duke -7 seems like the play here.
Florida State +7.5 is the only other real lopsided game. They are getting 63% of the action bet on that particular game.