Updated World Series Odds
April 22, 2019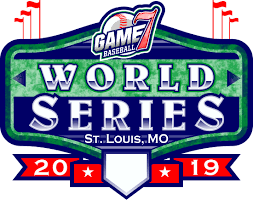 The first month of play is almost coming to a close in MLB.
There have been some surprises. Tampa Bay, Seattle and Minnesota each leading their conference while the Cubs and Yankees are .500 for example.
You can bet that the good teams will get it in gear and put together some win streaks soon. Betting baseball is all about getting on at the beginning of the streak.
For full 2019 MLB regular season standings click here.
You can really find some great prices on the teams that were heavily favored just a month ago. The Yankees odds have doubled from +600 to +1200. The Red Sox went from +750 to +1200. The Rays went from +3300 to +1400 as a result of their outstanding start.
Below you can find the current sportsbook World Series odds:
World Series 2019 as of April 22, 2019
| Houston Astros | +500 |
| --- | --- |
| Los Angeles Dodgers | +600 |
| New York Yankees | +1000 |
| Philadelphia Phillies | +1000 |
| Boston Red Sox | +1200 |
| Milwaukee Brewers | +1200 |
| Cleveland Indians | +1400 |
| Tampa Bay Rays | +1400 |
| Chicago Cubs | +1600 |
| New York Mets | +1600 |
| St. Louis Cardinals | +1600 |
| Atlanta Braves | +2000 |
| Seattle Mariners | +2000 |
| Minnesota Twins | +2500 |
| Washington Nationals | +2500 |
| Pittsburgh Pirates | +3300 |
| Colorado Rockies | +4000 |
| San Diego Padres | +4000 |
| Oakland Athletics | +5000 |
| Arizona Diamondbacks | +6600 |
| Los Angeles Angels | +8000 |
| Texas Rangers | +8000 |
| Toronto Blue Jays | +10000 |
| Detroit Tigers | +15000 |
| Chicago White Sox | +25000 |
| Cincinnati Reds | +25000 |
| San Francisco Giants | +25000 |
| Baltimore Orioles | +50000 |
| Kansas City Royals | +50000 |
| Miami Marlins | +50000 |