NBA Finals Game 6 Sportsbook Betting Report
June 13, 2019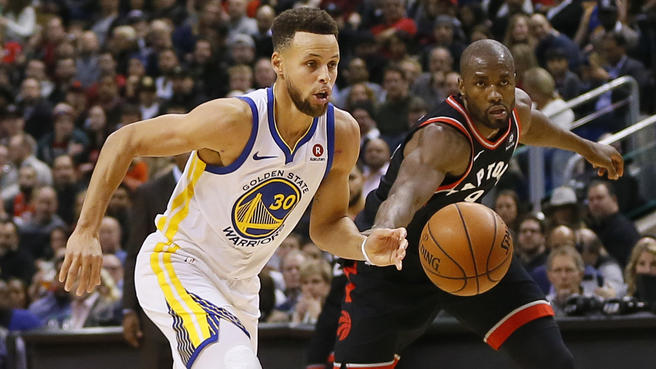 The 2019 NBA Finals are more interesting than other recent years when everyone just bet Golden State and sportsbooks sweated losing a pile of money to the most talented team put together since the Miami Heat of ten years ago. Now, because of Toronto's talent as well as Golden State's injuries, the underdog leads the favorite 3 games to 2 and looks to close them out tonight on their (Golden State's) home court.
Kevin Durant is out for the season and the Warriors will rely heavily on the outside shots of Steph Curry and Klay Thomspon as well as Draymond Green's inside presence. Sportsbooks are in a unique position in this series: the chance to actually make money form the vig. "Very interesting game. Money is coming in "even Steven"." says Rob, line mover for offshore sportsbook YouWager. "Normally Golden State at home is solid, but with Durant out and a not 100% Cousins, it is up in the air. Traditionally, late money comes in on the home team, so perhaps the line will close -3.
Youwager line at this time is -2 ½  and 212.
With so many variables in this game, we don't expect any real sharp money to pour in, or any major steam for that matter. The injury variable is the hardest one to compensate for.