NBA Rookie of the Year Odds and Picks
June 25, 2019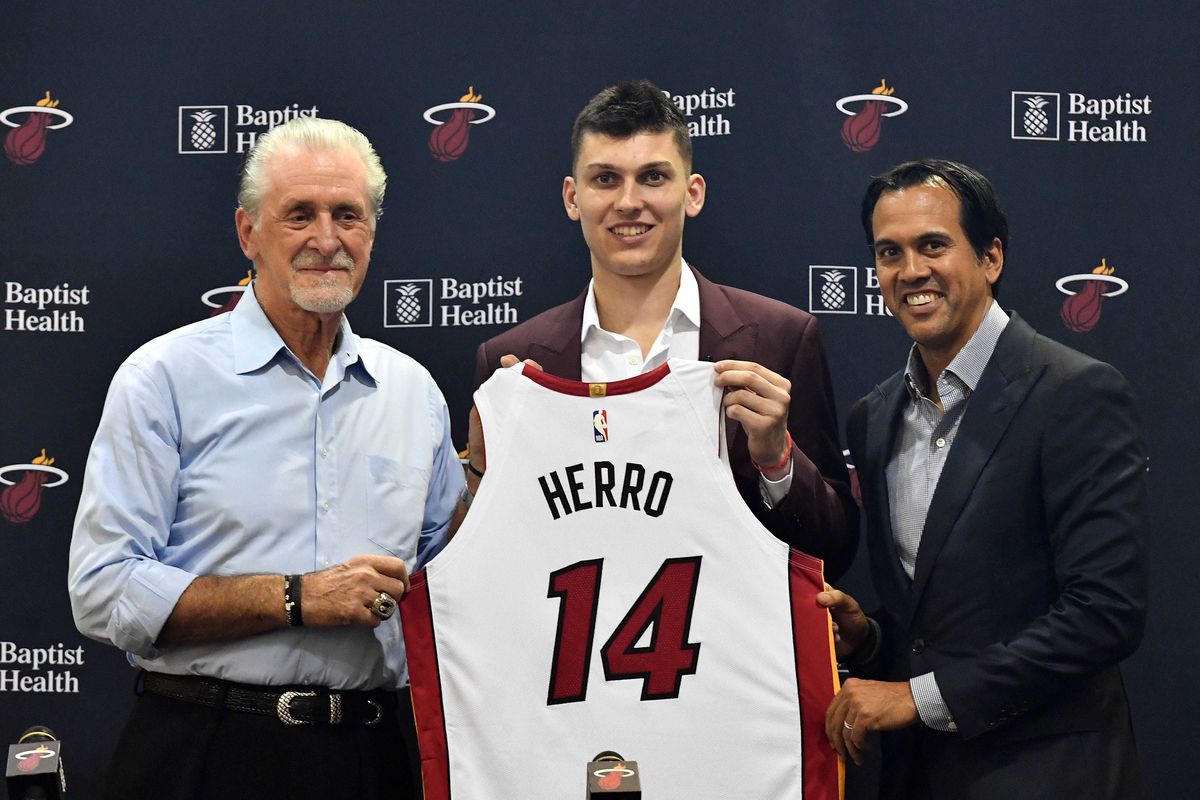 The NBA draft took place last week and it was no surprise that the New Orleans Pelicans drafted Zion Williamson, the number one ranked player coming out of college first overall.
The picks right after him weren't too terribly surprising either and everyone went generally where they were predicted to go.
Sportsbooks have put out odds on which one of these rookies will perform well enough to get the Rookie of the Year Award.
Zion is heavily favored at -200. But we would like to pick a couple of underdogs to consider, two players in particular.
R.J. Barrett +600 – Duke
Barrett was the second best player on Duke but showed flashes of brilliance when Zion wasn't in the lineup. He has all the raw talent to take his skills to the next level. But he definitely needs to develop a killer instinct if he wants to win a championship. But being drafted by the hapless Knicks means he will be able to shoot, a lot. The kid could come out and average 25 PPG this year and steal the trophy.
Tyler Herro +5000 – Kentucky
This kid is a baller. If you haven't seem him play, do yourself a favor and Google his highlight reel. He averaged 14 PPG as true freshman with Kentucky on a team loaded with talent. He was drafted by the Miami Heat who are trying to build something new. The kid will get lots of minutes and get to showcase his talent. At +5000 he is a good pick for a long-shot big payout.

| Player | Odds |
| --- | --- |
| Zion Williamson | -200 |
| Ja Morant | +400 |
| RJ Barrett | +600 |
| Darius Garland | +1200 |
| De'Andre Hunter | +1400 |
| Jarrett Culver | +1600 |
| Coby White | +2000 |
| Michael Porter Jr. | +2500 |
| Cam Reddish | +2800 |
| Jaxson Hayes | +2800 |
| Nassir Little | +3300 |
| PJ Washington | +3300 |
| Rui Hachimura | +3300 |
| Sekou Doumbouya | +3300 |
| Bruno Fernando | +5000 |
| Keldon Johnson | +5000 |
| Mfiondu Kabengele | +5000 |
| Tyler Herro | +5000 |
| Bol Bol | +8000 |
| Nickeil Alexander-Walke | +8000 |
| Goga Bitadze | +10000 |
| Kevin Porter Jr. | +10000 |
| KZ Okpala | +10000 |