Soccer – Womens World Cup Game Odds
June 26, 2019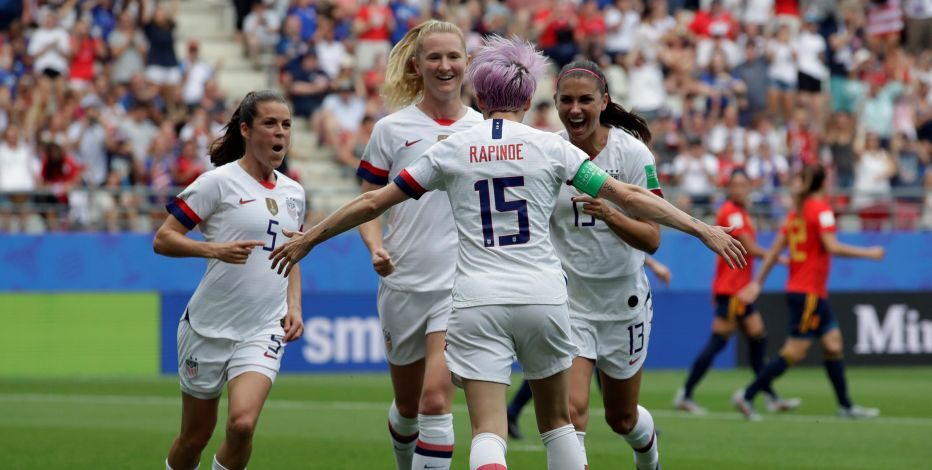 Tomorrow the first game in the 2019 Women's World Cup gets under way with Norway taking on England. This game will be followed by France vs. USA on Friday, Italy vs. Netherlands  and Germany vs. Sweden on Saturday.
The games are in classic bracket order and you can bet the games individually or bet the team that you think will win it all.
The USA is heavily favored to win it all at +150 but they are not a slam dunk by any means. The other teams in the tourney are just as capable.
Here are the overall championship odds followed by the individual game odds below that:
| Team | Odds |
| --- | --- |
| USA | +135 |
| France | +450 |
| Germany | +450 |
| England | +750 |
| Netherlands | +800 |
| Sweden | +1600 |
| Italy | +2500 |
| Norway | +2500 |
Game Odds
| Day | Teams | Spread | Moneyline | Total |
| --- | --- | --- | --- | --- |
| Thursday | Norway | +1/2 (-135) | +205 | 2.5 |
| 3:00 PM EST | England | -1/2 (+115) | +115 | |
| | Draw | | +215 | |
| | | | | |
| Friday | Teams | Spread | Moneyline | Total |
| 3:00 PM EST | France | +1/2 | +200 | 2.5 |
| | USA | -1/2 | +115 | |
| | Draw | | +215 | |
| | | | | |
| Saturday | Teams | Spread | Moneyline | Total |
| 9:00 AM EST | Italy | +1/2 | +215 | 2.5 |
| | Netherlands | -1/2 | +110 | |
| | Draw | | +205 | |
| | | | | |
| 12:30 PM EST | Germany | -1 | -135 | 2 |
| | Sweden | +1 | +340 | |
| | Draw | | +220 | |