2019 Clemson Tigers Football Preview
July 12, 2019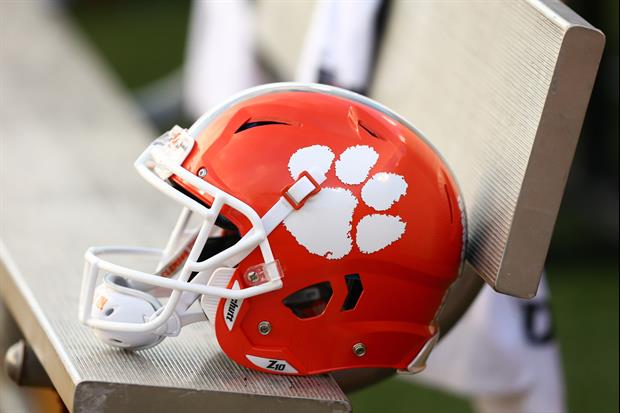 The purpose of this article is to preview the 2019 Clemson Tigers football team. We will rate the teams offense & defense using a scale ranging from poor, fair, good and excellent.
12th year Head Coach Dabo Sweeney enters his 12th year as HC for Clemson. He boasts an overall record of 116-30. The Clemson Tigers come into 2019 ranked as the pre-season number one and the sportsbooks favorite to win it all. They will likely be favored in every game they play this season.
Offense
The offense returns seven starters from last season's championship team which trounced Alabama in the final game. Three of these starters are pre-season All-Americans. Trevor Lawrence is back at QB and is favored to win the Heisman Trophy. He threw for 3280 yards and 30 TDs last season with only four picks.
RB Travis Etienne is also returning and he rushed for 1,658 yards and 24 TDs. He is a force in the backfield. WR Tee Harris is the star receiver. He caught 46 passes for 1000 yards and 9 TD's in 2018.
The OL in anchored by senior tackle John Simpson. The O' line is gigantic and very talented. This may be the best offense Clemson has ever put on the field.
Verdict: Excellent
---
Defense
There are only four starters returning from last year. The 2019 draft saw NFL teams gobble up a chunk of their talent. But that is nothing of concern. The players coming back this year are as talented. The DL will have to prove this of course. But we feel they will have an outstanding season.
LB Isaiah Simmons is the leader on D. His Tigers gave up only 13.1 PPG last season. I expect that trend to continue. A.J. Terrell is an outstanding CB and had three picks with one for a TD in 2018. Senior Safety K'Von Wallace is a player to watch. He has all the tools to make big plays.
Verdict: Excellent
---
Notes:
The Tigers were 8-6 against the spread in 2018.
The Tigers recruiting class was ranked number 1 this off-season.
The Tigers were out-gained on special teams in 2018 and this will be an area of concern for the coaching staff.
The Tigers were +3 in turnovers in 2018.
---
Conclusion
This Tigers team is in a position to run the table and steamroll teams while they do it. The point spreads will be large however. So, betting the Tigers may cause you some pain. Starting off a game -34 points on a regular basis could get hairy for the nervous type bettor (is there any other kind?).
Game one has the Tigers playing a depleted Georgia Tech team in Death Valley. The point spread is Clemson -34. Although I rarely recommend betting spreads that large, if any team can pull it off, it is Clemson against the lowly Jackets.
The betting Over/Under for season wins is currently 11 wins. It is a safe bet to take the over. Even if they drop one game, you will push. Their season schedule is very weak so dropping that one game does not seem likely.