Boise State Football Preview
July 24, 2019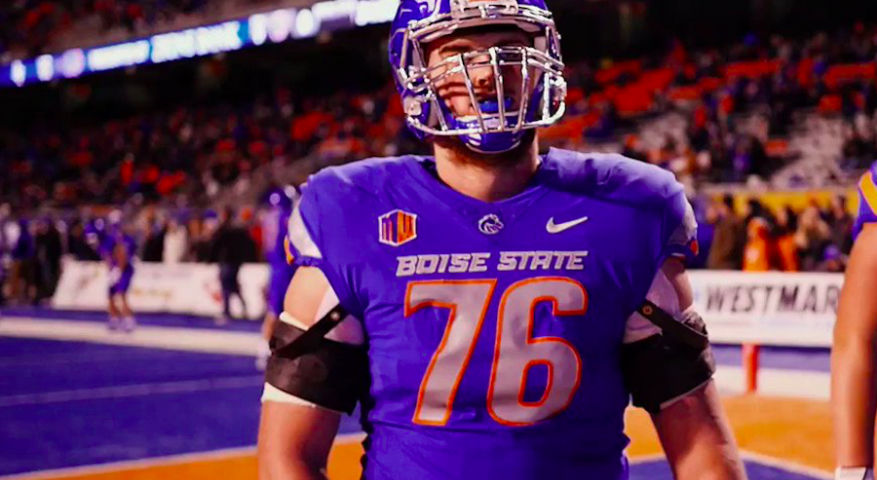 In this article we plan to review the offensive and defensive team of the Boise State Broncos and rate them on a scale from poor-excellent. We also may issue a rating of "wildcard" for teams with loads of unproven talent. We will also look at their schedule as well as their total win (over/under) number posted by sportsbooks. Finally, we wil look at their first game point spread and see if there is any advantage to be had.
Sixth year head coach Bryan Marsin has had success in Boise. He boasts a 59-20 overall record. Marsin welcomes first year co-offensive coordinator Eric Kiesau to the mix. There are also two defensive coordinators in Boise. Both are first year guys as well.
Offense
The offense lost their leader from last year, QB Brett Rypien, who went 37-12 as a starter. But they feel very confident in sophomore Chase Cord. The 6'2″ 206 pound QB is most likely to take the starting role.
Andrew Van Buren will take over at RB. The kid with a presidential sounding name replaces Alexander Mattison, who rushed for 1,415 yards and 17 TD's last season.
Basically every player that is not a OL or TE is new at their starting role. However, this does mean that the O line will be very good for this Boise team. The starters don't have enough reps for us to call them good or excellent.
Verdict: Wildcard
---
Defense
Seven starters are back for the Broncos. This includes three of the four down linemen. DE/LB Curtis Weaver is a player to watch. Weaver had 15 tackles for a loss in 2018, 9.5 of those were sacks.
The defensive backfield is pretty strong CB Avery Williams and S Kekoa Nawahine will be leading this group. Overall this is a sold squad.
Verdict: Good
---
Other Notes:
The Broncos were 10-3 straight up last season.
The Broncos were 7-5-1 against the spread in 2018.
Notable wins:
@ Troy 56-20
vs BYU 21-16
---
Conclusion
Boise should be fine this year They have enough starters to hold the team together as well as the fact that the new starters look pretty good. There is some concern about new coaching and those same new starters being a little green, so you cannot say that this will be a great team.
Verdict: Good
---
Betting
The season win total for the Boise State Broncos is 10 wins. That seems like a high number but when you look at their schedule you will know why it is not. Marshall, Portland State, Air Force, UNLV, Hawaii, San Jose Sate, Wyoming, New Mexico and Colorado State are on this year's schedule. They also play FSU, BYU and Utah State, the only teams with a real shot at beating them. What do you do here? Tough call, but I'll say take the Under and make Boise beat you with all their new starters.
Game 1 features Boise State taking on Florida State. This is a marquee game for a Boise program that doesn't get much marquee time. Boise State is +4 in this competition. I actually like Boise in this game vs an FSU team that really hasn't done anything in a couple of years.