Georgia Football Preview 2019
July 25, 2019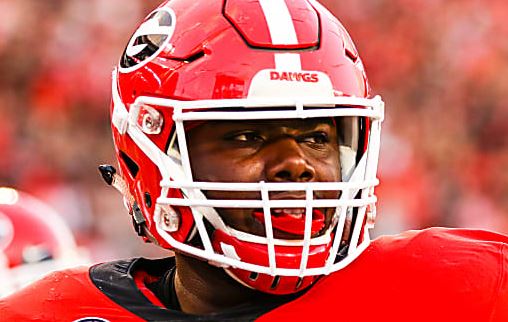 Second year head coach James Coley and Georgia fans are excited about the 2019 campaign. Things look good on paper for the Bulldogs. Now, can the team on the field live up to expectations?
In this article we will preview the 2019 Georgia Bulldogs football team. We will analyze the offense and defense and give out a rating for each ranging from poor-excellent. We will then make a conclusion and give a betting preview as well.
Offense
The Georgia offense has 6 returning starters from 2018. Most importantly they have Jake Fromm and D'Andre Swift back. These two generated a large majority of the offense last year. QB Fromm threw for 2,749 yards and 30 TD's. while Swift ran for 1,049 yards and 10 TD's.
Jeremiah Holloman is the top returning receiver. He had 24 catches for 418 yards and 5 TD's last year. He will look to at least double those numbers this year.
The offensive line looks pretty solid. Though there are three new starters being plugged-in, LT Andrew Thomas is a pre-season All-American. There is experience on this line. The new starters have had reps in previous seasons.
There is no reason why this offense can't duplicate their success from last season when they averaged 37.9 PPG.
Verdict: Excellent
---
Defense
The defense returns seven starters from last season. Last year the defense allowed only 19.2 PPG, 4.0 yards per carry and 180 passing yards per game.
The teams only weakness is the edge where they have no returning starts and will look to plug-in a freshmen and a sophomore. The edge will get tested early and if they can step up to the challenge, this defense is capable of keeping the Bulldogs in every game.
The secondary is a talented, veteran group. There is only one new starter, Eric Stokes, a 6'1″ 185 lb. sophomore. Word is that he will do just fine.
I cannot call this defense excellent with the looming uncertainty at the edge. This is a very important part of the field. For right now I am going to say this defense is good until proven otherwise.
Verdict: Good
---
Other notes:
Georgia was 10-3 straight up in 2018.
Georgia was 8-6 ATS in 2018.
Georgia out-gained opponents on punt and kick returns by a combine total of about 450 yards.
Notable wins:
vs Florida 36-17
vs Auburn 27-10
---
Conclusion
This is a solid football team. I can see them performing near last year's level. If they exceed last year's output then they may have a chance at the national title.
Verdict: Excellent
---
Betting
The sportsbook win total odds have Georgia at 10.5 regular season wins. Georgia plays twelve games. This means they can only afford to lose one game if you bet the over. They play Notre Dame, Florida and Texas A&M this year. I don't feel completely comfortable advising someone to bet the over 10.5 wins. There is a chance they could lose two games. For Georgia's full schedule click here
Game 1 has Georgia squaring off against SEC foe Vanderbilt. The Bulldogs are -20 points in this contest. We believe this line to be low and that Georgia is a solid pick against the spread.