Vanderbilt Football Team Preview for 2019
July 25, 2019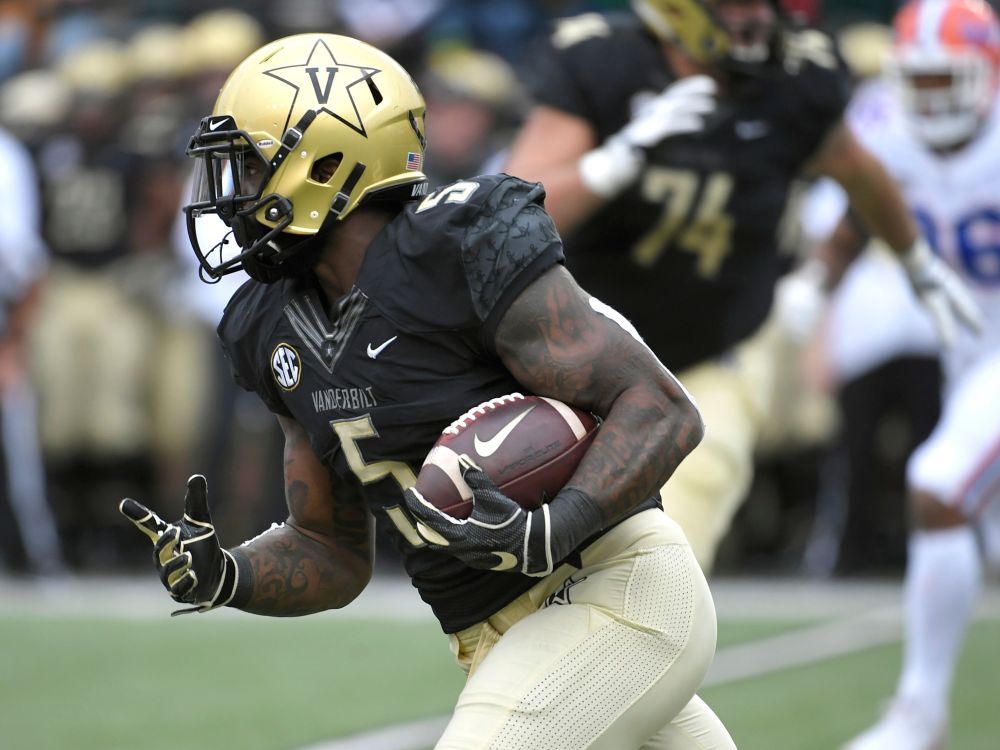 Vanderbilt has a unique team. They have some roaming position players, like QB Jamil Muhammed, who could jump behind center to run a play or line up at halfback or WR. They have a safety, Anfernee Orji, that is so physical that he may alternate at LB. The team is a bit of a wildcard overall.
Offense
Tight End Jared Pinkey is a preseason All-American. He is on the NFL scout's radar. Throwing to him, most of the time, will be Riley Neal. The 6'5″ senior QB will be in his first season at starter. A lot hinges on his play.
RB Ke'Shawn Vaughn is the star rusher who had 1,244 yards and 12 TD's last season. He is a solid durable back who should get more carries and more yards this year.
Wideout Kalija Lipscomb caught 87 passes for 9 TD's in 2018. He is a force on offense.
Verdict: Good
---
Defense
There is only one senior starter on this defensive team this year so they have not come into their own, yet. These are some big fast kids, however, and they should not underestimated.
One article that previews Vanderbilt's defense entirely gives a much better detailed account of how they will be this year than I ever could. Check it out.
Verdict: Fair
---
Other Notes:
Vanderbilt was 6-7 straight up in 2018.
Notable wins:
vs Ole Miss 36-29
vs Tennessee 38-13
---
Conclusion
Vanderbilt has some talent and will definitely win some games. The problem is they play in the SEC and don't get the same level players that most of their opponents do. They have to play Georgia, Florida and LSU this year. However, every other team on their schedule is technically beatable.
Verdict: Wildcard – Vandy is a team that could surprise people. They have talent in key positions and a good bounce or two of the football they could end up winning 8 games. If the ball bounces the other way, they could lose 8 games.
---
Betting
The win total for Vandy is 4.5 this year at online sportsbooks. I think they can pull off the OVER on that number. With teams like UNLV, Northern Illinois and East Tennessee State on their schedule, they would just have to win two more to get over that number.
The first game of the season is against Georgia at home. Unfortunately, this will most likely not be a great outcome. Georgia comes in with all types of talent and experience advantages. The point spread has Ga. as -20 point favorites. I actually think it should be higher, like 27.5 -ish. It will take Vandy a few games to get going and starting out of the gate against the Bulldogs may prove to be way too much for them to handle. Take Georgia.