Odds for Democratic Nominee for the 2020 Election
August 1, 2019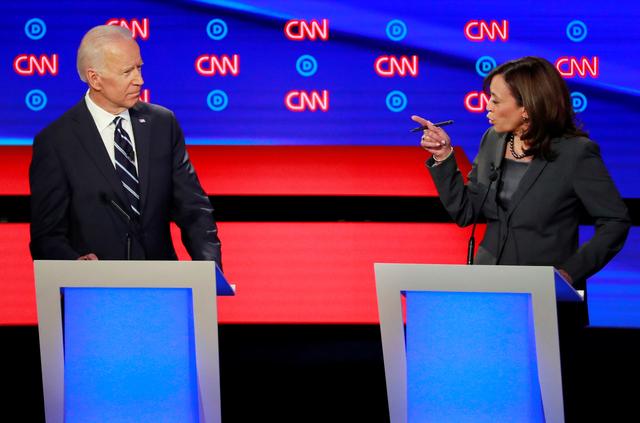 The Democrats had their "debate" the last two nights where they all tried to out-virtue-signal one another and promised free things for everyone.
If you had the stomach to watch all of that then maybe you were able to pick out the candidate most likely to secure the nomination for the Democratic party.
You can use this knowledge and foresight to profit. Sportsbooks are now offering odds on which candidate is most likely to secure the nod.
The payout listed below are based on a $100 wager. If the candidate is +400 for example, a $100 wager would pay $100 (plus you receive your $100 wager back).
Do you think you know who will get the nomination? Is it a dark horse? Why not cash in?
Democratic Nominee for the 2020 Election
| Candiate | Odds |
| --- | --- |
| Elizabeth Warren | +300 |
| Joe Biden | +300 |
| Kamala Harris | +300 |
| Bernie Sanders | +700 |
| Pete Buttigieg | +800 |
| Andrew Yang | +1200 |
| Tulsi Gabbard | +2000 |
| Beto ORourke | +3300 |
| Cory Booker | +3300 |
| Amy Klobuchar | +6600 |
| Julian Castro | +6600 |
| Bill de Blasio | +10000 |
| Jay Inslee | +10000 |
| John Hickenlooper | +10000 |
| Kirsten Gillibrand | +10000 |
| Michael Bennett | +10000 |
| Seth Moulton | +10000 |