Texas Football Preview 2019
August 9, 2019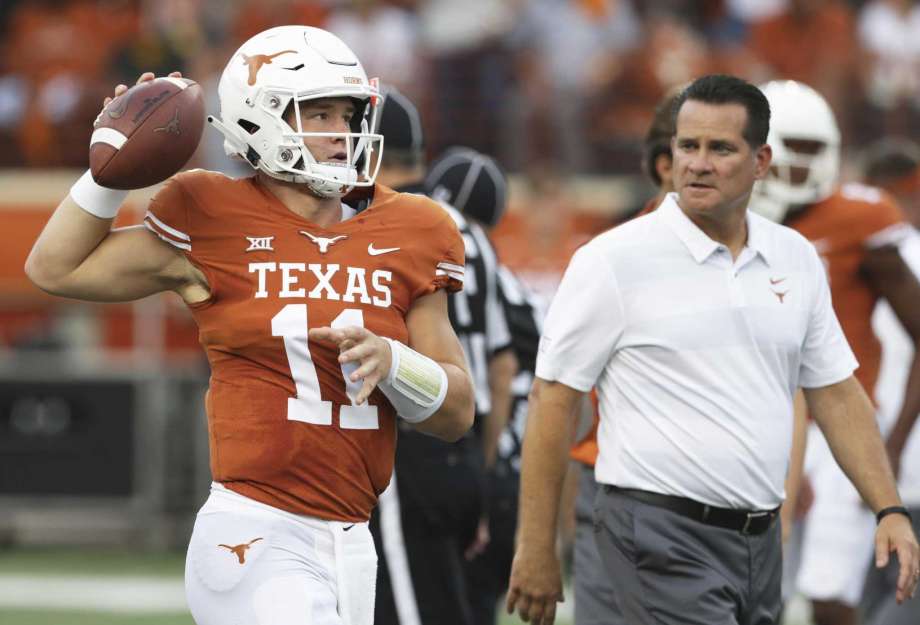 Texas Longhorn football in 2019 has the fans excited. Building on a 10-4 record, winning the Big 12 and possibly getting into the college football playoff is the game plan.
Coach Tom Herman is in his third season as head man. He has gone 7-6 and 10-4 respectively and looks to take this program to the top level.
Offense:
Five starters return on the offensive side of the ball. Most importantly for Texas is the return of QB Sam Ehlinger. He threw for 3,292 yards and 25 TD's in 2018. His completion rate was 64.7%. Not bad at all.
Keaontay Ingram will get a chance to be the full time starter at RB this year. He gained 708 yards and 7 TD's in a back-up capacity.
Both Ingram and Ehlinger will be working behind an O line that has two returning starters and three new starters. A freshman will be starting on the line. He is a tough 6'6″ 300 kid named Junior Angilau. He will be on a learning curve and may make some mistakes.
WR's Collin Johnson and Devin Duvernay will be returning this year. Johnson had 985 yards and 7 TDs in 2018 and is considered to be an NFL prospect.
In conclusion this should be a very good offense. There are some question marks on the line but with a little experience early, they should be able to pick up the slack.
Verdict: Excellent
---
Defense
The defense will be lacking starting experience. Only four players return that were starters last year. However, they do have a few transfers that have started elsewhere.
In 2018 the Texas defense gave up 25 PPG. They will have to get this number down in the teens if they are going to be a top tier team.
Safety Caden Sterns is back. The sophomore had 4 int's for 33 yards last year. Brandon Jones is also back. He is a solid player in the secondary.
There are a lot of underclassmen on this unit and a lot of learning needs to be done in a short amount of time. I cannot rank this defense as good because I don't see enough from them yet.
Verdict: Fair
---
Other Notes:
Texas was 10-4 straight up last season.
Texas was 6-7-1 against the spread at sportsbooks in 2018.
Notable wins:
vs USC 37-14
vs TCU 31-16
vs Oklahoma 48-45
vs Georgia 28-21
---
Conclusion
This could be one helluva team if they gel and play well. The offense is an established force. The defense has the raw talent but need the experience. If the defense can play older, this team is a Big 12 Champion. But, I wouldn't bet the farm on it.
Verdict: Good
---
Betting
The sportsbook total over under wins is 9.5 games. I cannot tell you which side of that number they will end up. Several of these games will come down to the last drive and there is no way to tell how it will wind up. Check out Texas's full schedule here.