Washington State Football Preview 2019
August 15, 2019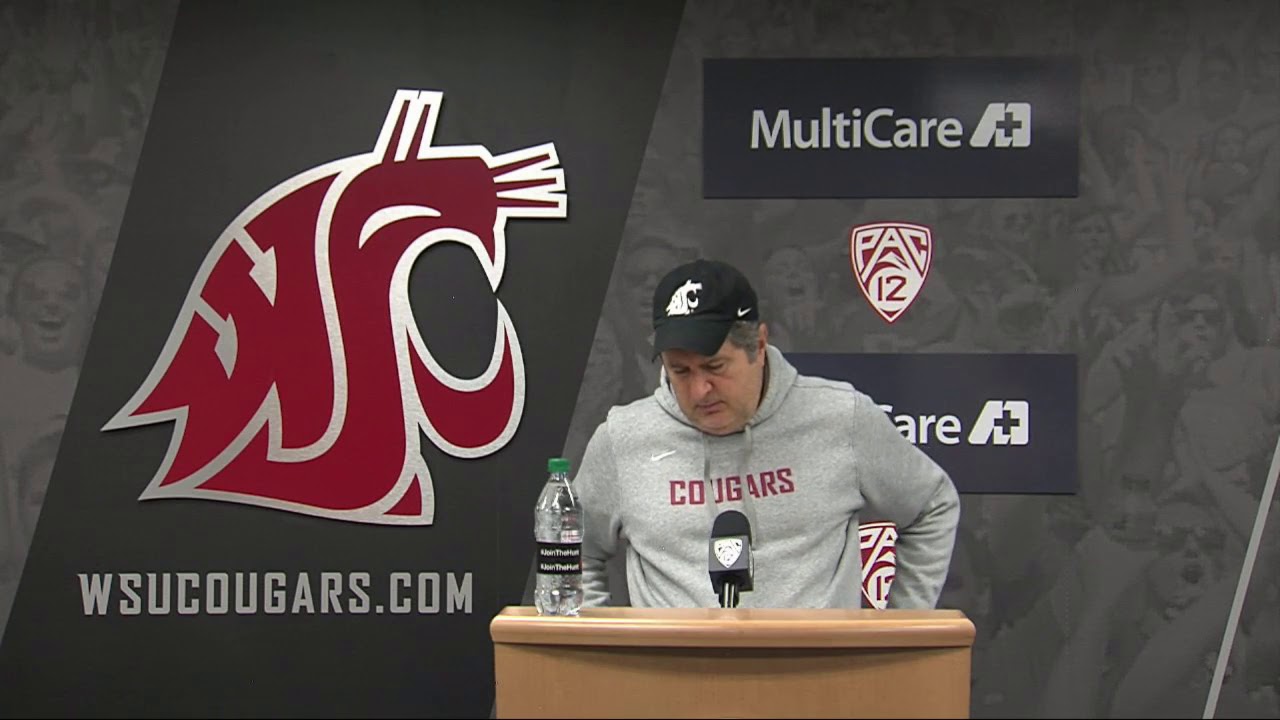 The 2019 Washington State Cougars are led by eighth year head coach Mike Leach. The Cougars have enjoyed four winning campaigns in a row coming into this season with last year being their best under Leach (11-2).
In this article we will briefly preview the offense and defense of this team and give them a rating from our standard scale of : poor, fair, good and excellent.
Offense
This team sees the return of six starters from last years team. Four of those six starters are on the offensive line. You can never have enough good offensive lineman.
RB Max Borghi will take over the starting role this year. He had 366 yards in 2018. Running behind this line should get him a thousand yard season without a doubt.
The QB situation is very interesting. Expected to start is senior transfer Sage Gubrud, who comes over from an Eastern Washington team that beat Mike Leach's Cougars back in 2016, throwing for 474 yards in that 45-42 upset victory. Many in the program are expecting this to be a very good fit and for Gubrud to take over where QB Gardner Minshew left off last season.
Two WR's are back to catch passes. Tay Martin and Dezmon Patmon will be filling the roles of split end. This is a pretty good and quick receiver corps.
This team should come out throwing bombs. It won't take long for it to gel and start racking up some serious points.
Verdict: Excellent
---
Defense
Six starters return on defense. They have some good, patient talent that rose through the ranks. CB Marcus Strong finally gets a chance to shine now that four year starter Darrien Molton has graduated.
The defensive line sees a big addition as Lamont McDougle transfers here from West Virginia. Jahad Williams and Willie Taylor III round out a solid LB corps.
This defense has all the tools to be excellent but there is no way to tell if they will gel and produce on the field. So for now, we will rate them as Good.
Verdict: Good
---
Other notes:
Washington State was 11-2 straight AND against the spread in 2018.
Both the Kicker and Punter are returning starters.
Notable wins:
vs Utah 28-24
vs Oregon 34-20
@ Stanford 41-38
vs Iowa State 28-26
---
Conclusion
This team is similarly talented to last year's squad. There are a few question marks but if you are a Washington State Cougars fan you have to feel good about your chances this year.
There is not quite enough here for me to mark this team as excellent, but they are definitely going to be good with a chance to be excellent.
Verdict: Good
---
Betting
The sportsbooks didn't see Washington State coming last year. They were 11-2 ATS and won a bunch of close games against some very good teams. The team win total over-under is 8 games. Looking at their schedule I can actually see Washington State winning 8 of these games and losing 4 of them. So, to me there is no over under play here. If it moves one way or another before season start, you should consider a small play on the opposite way of the movement.
2019 Schedule:
vs New Mexico State
vs Northern Colorado
@ Houston
vs UCLA
@ Utah
@ Arizona State
vs Colorado
@ Oregon
vs Stanford
vs Oregon State
@ Washington