Oregon vs Auburn Free Pick
August 30, 2019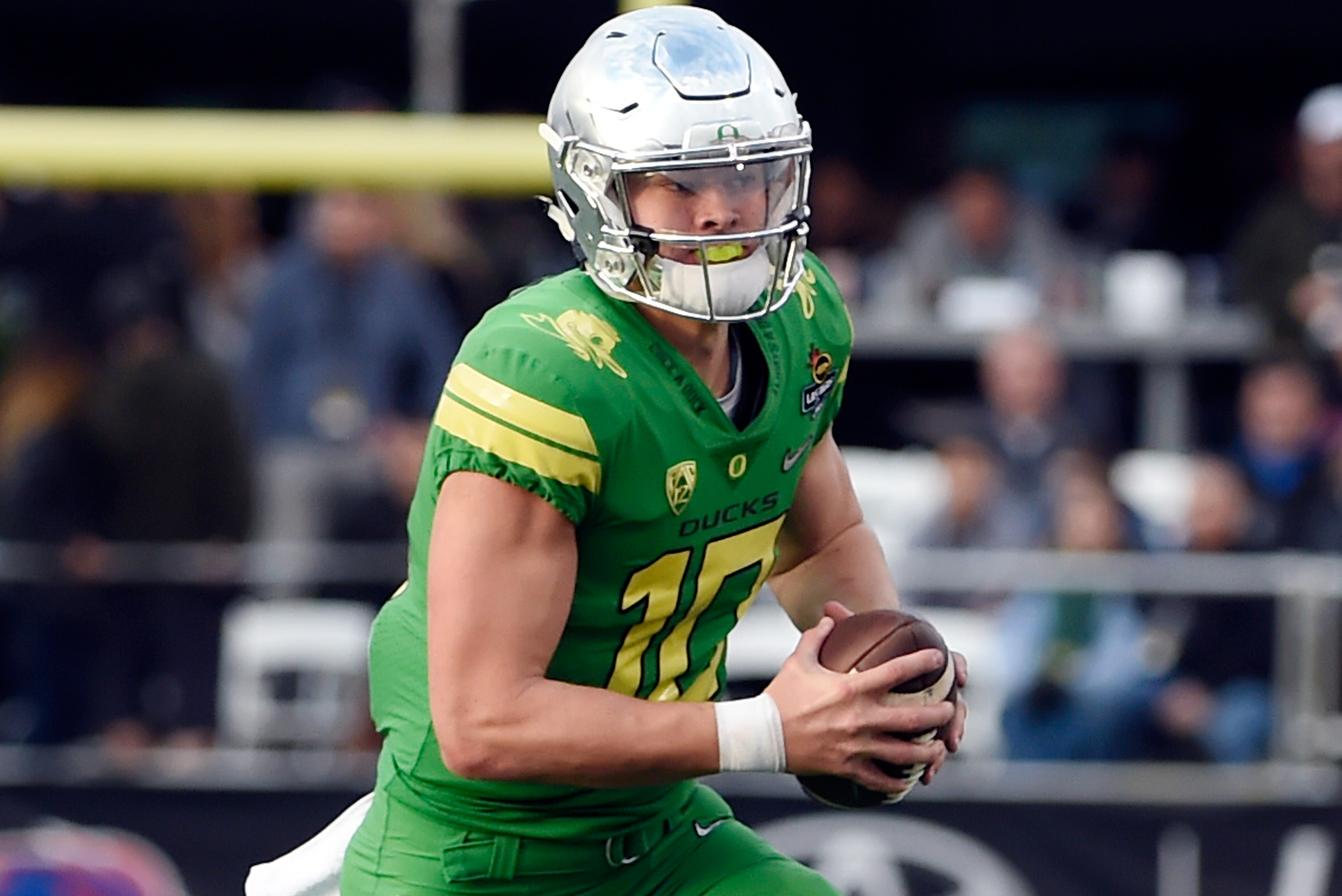 We don't charge for picks at SBA. We simply share the picks that we have come up with in the office. Use this information how you like.
This is one of the better match-ups in week 1. In recent years we have seen schedulers pit a top SEC school against a top school from another conference. We've seen Virginia Tech play Alabama in week one and get destroyed. We saw last year's Washington team play Auburn and get beat 21-16, a game that may have sent the Huskies on a trajectory from which they never recovered.
This year we see #11 Oregon play #16 Auburn in the college football rankings, and guess what, the higher ranked team is an underdog. This scenario happens quite often when a west coast team plays an east coast or southern team. The rankings don't seem to correlate with the odds.
What is more interesting is that Auburn announced recently that a freshman QB (Bo Nix) is starting over the more seasoned QB's on the roster and then the point spread moved even further in Auburn's direction. The opening point spread had Auburn -3. It is now Auburn -4.
In some of the NCAA football team previews that we created, we actually gave picks for some games and season win total picks for many teams. We liked this Oregon vs Auburn game from the beginning. And in our mind the wrong team may be favored here.  At the very least, the spread is wrong.
We feel that there are two biases that are affecting this line. There is the SEC bias (where everyone thinks the SEC is by far best conference in the nation) and there is the anti-west coast bias (where everyone thinks the west coast teams cannot compete against east coast teams in general).
For Oregon, this should be an excellent year. What better way to start than by beating a top SEC team that is also ranked #16? In our Oregon preview, we have both the offense and defense ranked as excellent. QB Justin Herbert is the real deal and will be competing for the Heisman Trophy this season.
In our preview of Auburn, we found a team with a good (not excellent) defense and an offense that is a wildcard. The offense is missing experience at the skill positions. There are no returning starters at WR. The starting RB had just 787 yards last season with just 6 TD's. One thing we will praise is the Auburn offensive line. All five are all returning starters.
Historically Oregon is 4-5 against SEC teams. Not a good record but not a bad one either. Oregon can and has played against SEC teams. Historical data is overrated anyway. I am just proving that the bias is unfounded, especially in this case.
The staff and I have reached a consensus that Oregon +4 is the play here. We have a 4* (out of 5*) recommendation and we also like the straight up money line (+155) for a 2* wager. Good luck this weekend. If you are looking for a place to play, check out our top sportsbooks list.