NFL Public Betting Action Report Week 1
September 4, 2019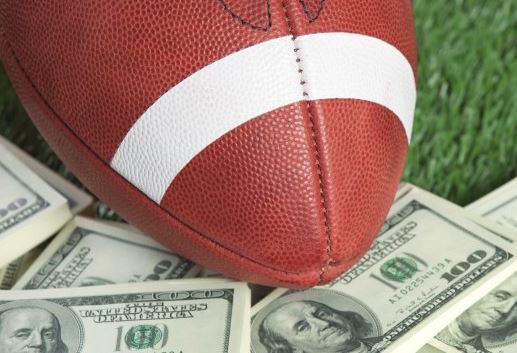 We normally would wait a little later in the week to write this article but these lines have been up for a very long time. The public has had their chance to study the teams, watch the pre-season games and bet their picks.
Knowing which way the pubic is betting on games can influence the way some people bet. Often times if the public is heavy on a side that they like, then the bettor tends to stay away from that game.
Another way the numbers are useful is for contrarian or ATP bettors. ATP stand for Against the Public. The notion is that sportsbooks make money year after year from people's general lack of being able to win long term. Betting against the public on major lopsided games, they figure, is a way to be on the same side as the sportsbook. It is not a full-proof way to bet but some people have claimed to make a tidy sum betting ATP.
A true public sided play would be 66% or greater. The higher the number, the better for ATP bettors.
Anyway, without further delay here are the betting public numbers for week 1 of the NFL in 2019.
Note: These is % of money bet on each team from compiled list of three sportsbooks.
| Date | Time (ET) | Away Team | | Home Team | |
| --- | --- | --- | --- | --- | --- |
| Thu Sep 5 | 8:20 pm | Green Bay Packers +3 | 55% | Chicago Bears -3 | 45% |
| Sun Sep 8 | 1:00 pm | Atlanta Falcons +4 | 59% | Minnesota Vikings -4 | 41% |
| | 1:00 pm | Baltimore Ravens -7 | 75% | Miami Dolphins +7 | 25% |
| | 1:00 pm | Buffalo Bills +3 | 41% | New York Jets -3 | 59% |
| | 1:00 pm | Kansas City Chiefs -3.5 | 64% | Jacksonville Jaguars +3.5 | 36% |
| | 1:00 pm | Los Angeles Rams -3 | 65% | Carolina Panthers +3 | 35% |
| | 1:00 pm | Tennessee Titans +5.5 | 40% | Cleveland Browns -5.5 | 60% |
| | 1:00 pm | Washington Redskins +10 | 43% | Philadelphia Eagles -10 | 57% |
| | 4:05 pm | Cincinnati Bengals +9.5 | 52% | Seattle Seahawks -9.5 | 48% |
| | 4:05 pm | Indianapolis Colts +6.5 | 38% | Los Angeles Chargers -6.5 | 62% |
| | 4:25 pm | Detroit Lions -2.5 | 69% | Arizona Cardinals | 31% |
| | 4:25 pm | New York Giants +7 | 41% | Dallas Cowboys -7 | 59% |
| | 4:25 pm | San Francisco 49ers PICK | 59% | Tampa Bay Buccaneers PICK | 41% |
| | 8:20 pm | Pittsburgh Steelers +5.5 | 45% | New England Patriots -5.5 | 55% |
| Mon Sep 9 | 7:10 pm | Houston Texans +7 | 58% | New Orleans Saints -7 | 42% |
| | 10:20 pm | Denver Broncos -1 | 53% | Oakland Raiders | 47% |