NFL Week 5 Point Spreads
October 1, 2019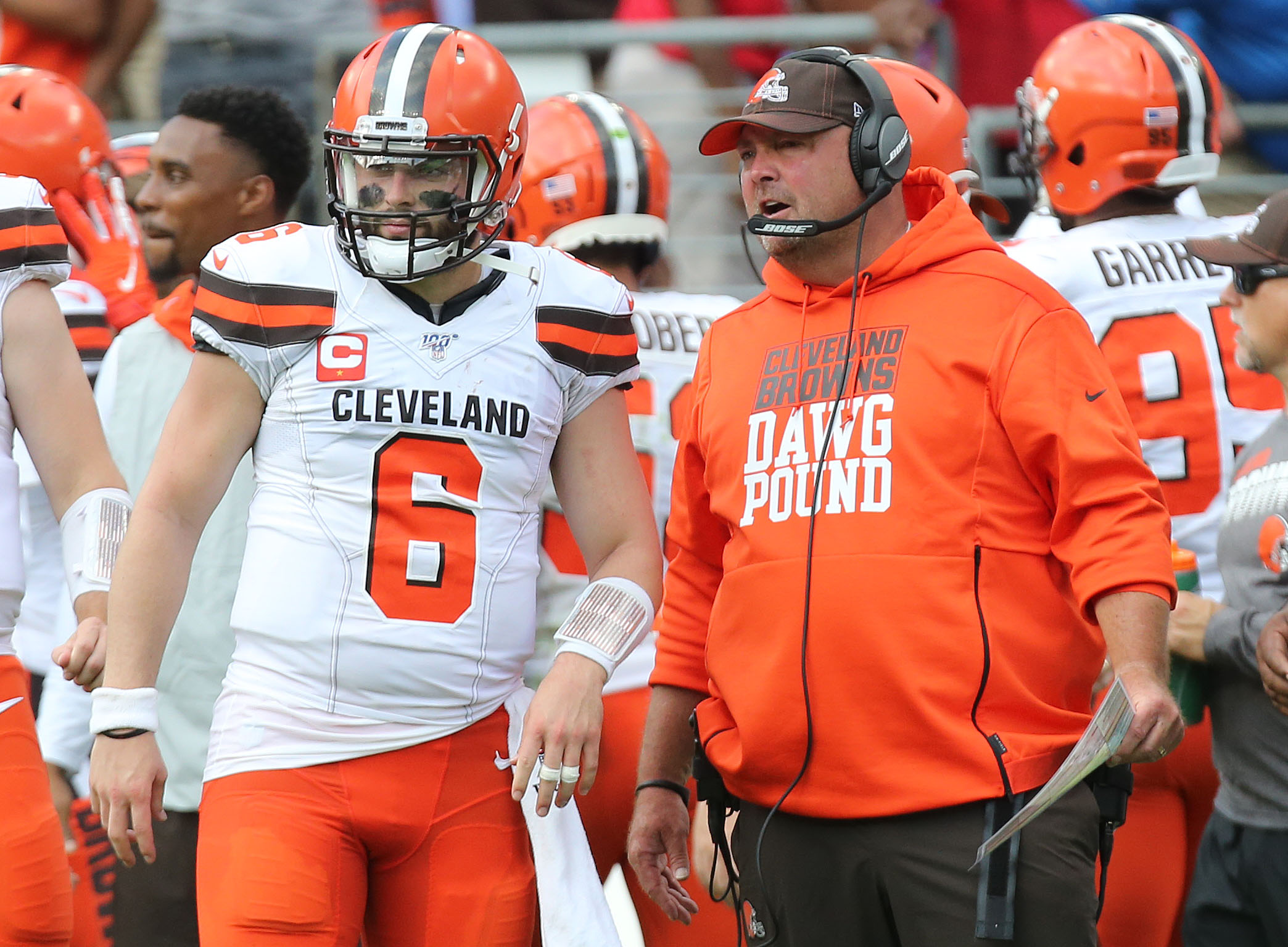 Week 4 is in the books and we are already onto week 5.
Here are the point spreads and totals for Week 5 NFL.
We have also included the current public bet count for each game.
Some of the more interesting match-ups for week 5 are Rams at Seahawks on Thursday Night.
The Ravens at the Steelers will be good and important to that division as well.
The Bucs at the Saints will be interesting. We get to see the juggernaut in scoring from week 4 take on the Saints team with the back-up QB that seems to be doing just fine.
Packer at Cowboys will be important.
And Browns at 49ers will end up telling us a lot.
| Date | Time (ET) | Away Team | Home Team | % (Bet Count) | Total |
| --- | --- | --- | --- | --- | --- |
| Thu Oct 3 | 8:20 pm | Los Angeles Rams +2 | Seattle Seahawks -2 | Rams 59% | 50 |
| Sun Oct 6 | 1:00 pm | Arizona Cardinals +3.5 | Cincinnati Bengals -3.5 | Cardinals 83% | 47.5 |
| | 1:00 pm | Atlanta Falcons +5 | Houston Texans -5 | Houston 57% | 49 |
| | 1:00 pm | Baltimore Ravens -3.5 | Pittsburgh Steelers -3.5 | Baltimore 77% | 44.5 |
| | 1:00 pm | Buffalo Bills OFF | Tennessee Titans OFF | N/A | N/A |
| | 1:00 pm | Chicago Bears -5 | Oakland Raiders +5 | Chicago 72% | 40.5 |
| | 1:00 pm | Jacksonville Jaguars +3.5 | Carolina Panthers -3.5 | Jax 73% | 41 |
| | 1:00 pm | Minnesota Vikings -5.5 | New York Giants -5.5 | Minnesota 65% | 45 |
| | 1:00 pm | New England Patriots -15 | Washington Redskins +15 | NE 90% | 43.5 |
| | 1:00 pm | New York Jets +13.5 | Philadelphia Eagles -13.5 | Jets 66% | 43.5 |
| | 1:00 pm | Tampa Bay Buccaneers +3 | New Orleans Saints -3 | Saints 51% | 47.5 |
| | 4:05 pm | Denver Broncos +6.5 | Los Angeles Chargers -6.5 | Chargers 63% | 44.5 |
| | 4:25 pm | Green Bay Packers +3.5 | Dallas Cowboys -3.5 | Packers 63% | 46.5 |
| | 8:20 pm | Indianapolis Colts +11 | Kansas City Chiefs -11 | KC 51% | 57 |
| Mon Oct 7 | 8:15 pm | Cleveland Browns +3.5 | San Francisco 49ers -3.5 | Cleveland 67% | 46 |