How the Bookie Did This Weekend – Betting Recap
October 22, 2019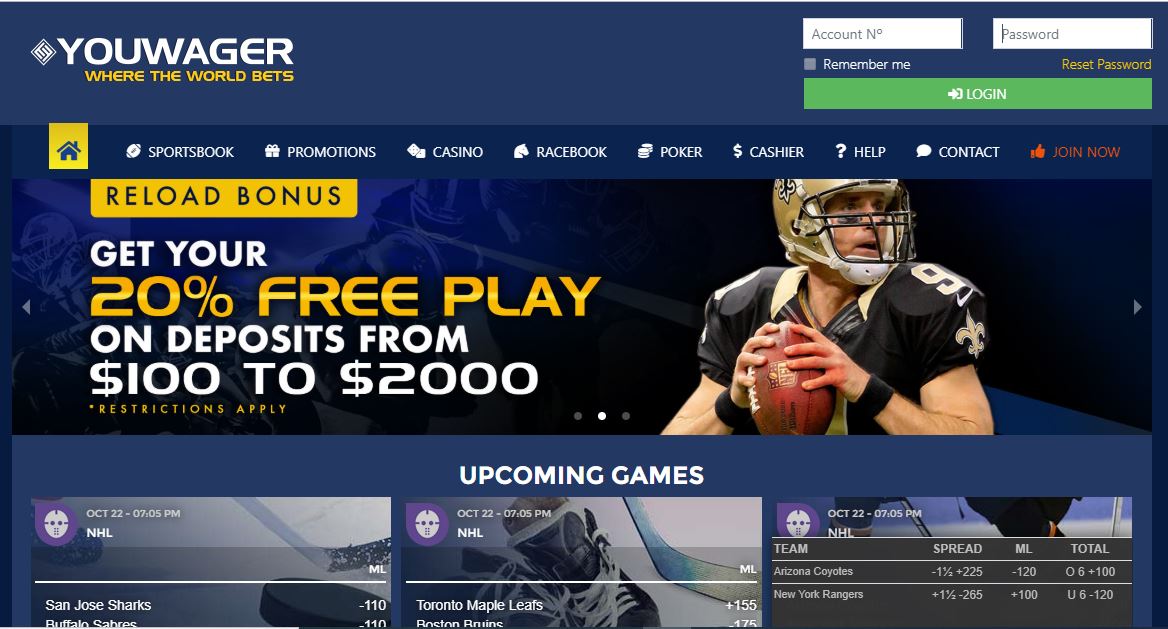 Week 7 NFL and week 8 NCAAF Betting Recap
As you look around at the various sportsbook reports, you will see some that say they got hammered and some that say they did well. It really was a mixed bag if you look at it macro-economically.
Today we take a look at one in particular, YouWager sportsbook.
In case you don't know or haven't heard YouWager is a top rated sportsbook that has been online for many years. We have had them rated #1 overall from 2014 til now. That's six seasons total!
This week we discussed the action and results from the long football betting weekend (Thursday – Monday). Here is what they had to say.
About College football, Sportsbook manager George had this to say: "Last week started very slow with us taking a bath on Friday night Ohio st smoking Northwestern at the 4 touchdown favorite covered easy. Saturday was a little better but We got hammered on Clemson blowing out Louisville. Tennessee covering saved our day."
Moving on to the pro game, here is what George said: "Sundays games were good. Miami covering was ok. That last TD they gave up off the onside kick really was a heart break as most Teasers covered with it. The night game was not good for us as the public was all over the Cowboys."
It appeared to be a very bi-polar type of weekend for YouWager. In fact, many weeks are a mixed bag for sportsbooks. They get a few real bad weeks and a few real good weeks mixed in and hopefully (for them) at least one more good week than bad to end the year with some profit.
Note: Check out Youwager's latest web redesign. Click on Youwager link above.