Forget the UK, Ladbrokes Looks to US Sports Betting Market to Enhance Growth
November 11, 2019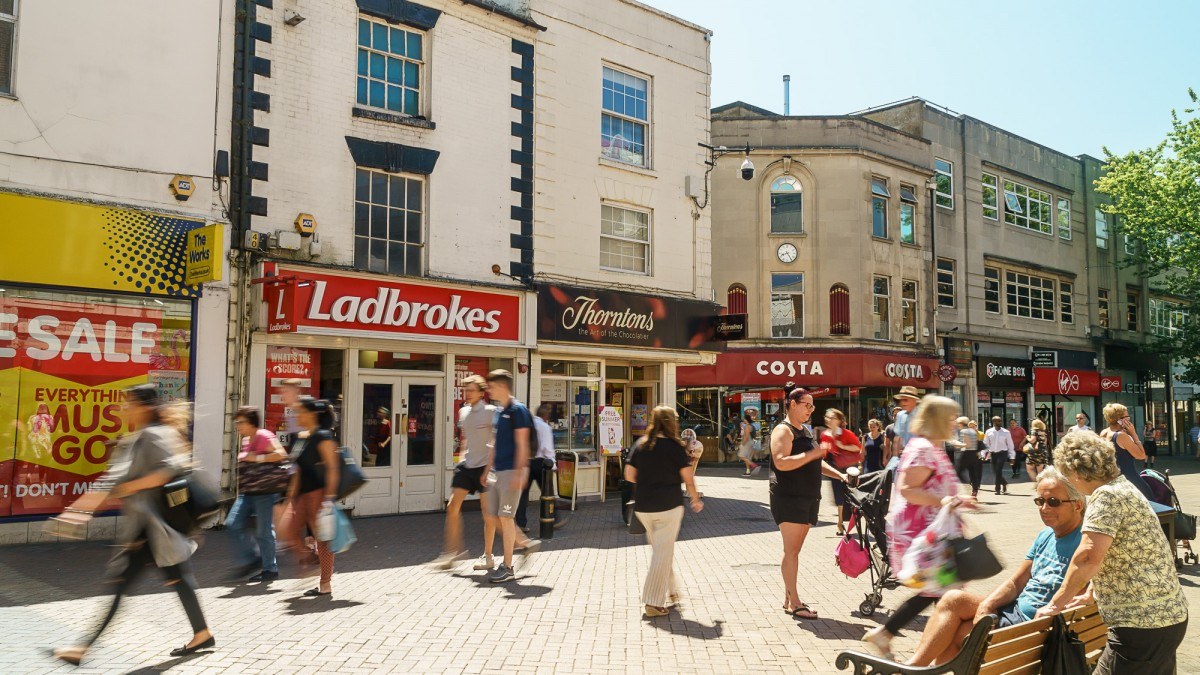 The crackdown on fixed odds betting terminals (FOBT), considered to be the "crack cocaine" of gambling in the UK, has been a huge blow to the core earnings of many of the nation's sportsbooks, including Ladbrokes and Coral's owner GVC.
Coral and Ladbrokes sports betting services in the UK are among the most popular and well-known high street bookmakers in the nation, but even they were not immune to the stricter gambling regulations that were implemented throughout the country back in April.
As such, GVC is now banking on the flourishing US sports betting market to help it accelerate its growth after the company revealed its third straight annual loss.
GVC is Suffering Steady Losses
Following Ladbrokes merger with Gala Coral in 2015, In March 2018, Isle of Man-based GVC acquired Ladbrokes Coral for £4 billion, resulting in one of the largest gambling groups in the world. However, in spite of being one of the world's biggest gambling groups, this hasn't protected it from suffering losses.
Prior to the April 1, 2019 FOBT maximum stake size crackdown in the UK (from a maximum £100 stake to a mere maximum stake of £2), GVC warned that such a drastic stake limitation on FOBTs would force the company to close approximately 1,000 shops, resulting in about 5,000 job losses.
From April, when the new FOBT betting laws came into effect, to July same-store revenues at GVC's UK retail business fell 18%. The company also reported a pre-tax loss of £18.9 million compared to a £22.6 million loss back in 2017. It also closed an additional 41 shops in the quarter in Britain.
GVC said that a big part of the losses was due to £434.2 million in one-off costs, of which included write-downs of the value of Ladbrokes' UK shops and also Greek back taxes.
That being said, while the company suffered retail losses between April and July, its online revenues rose 12%. Losing hope in its current ability to replenish its growth in the UK, the Ladbrokes owner is focusing on expanding in the booming online sports betting market in the United States.
GVC Expects to Return to Profitability in 12 Months
GVC has joined other British bookmakers who are seeking to boost their revenues outside the UK by expanding in the US. Since a ruling allowed individual states the choice to legalize sports betting, seven American states have so far permitted the gambling activity and UK sportsbooks, like Ladbrokes Coral, William Hill, and others, have moved in.
William Hill, Ladbrokes' main rival, already has operations in all seven states and also revealed it has suffered a loss from the UK gambling crackdown. Like GVC, William Hill has every intention to expand its presence in America to help recoup its losses.
Foreign markets like the US and other countries have been advantageous for firms like GVC and William Hill because the gambling rules in those countries are not as strict as Britain's. Presently, GVC holds a joint-venture with American hotel and casino operator MGM Resorts International. In September it launched its BetMGM mobile app in New Jersey and says it has seen a good start since the roll out.
According to a Financial Times March 2019 article, GVC's CEO, Kenny Alexander, said that he anticipated the company to return to profitability in the next 12 months. Alexander believes that the US market offers a "very significant opportunity" and that GVC expected the majority of America's states to be regulated within as little as five years.
Should new markets open up in the US, GVC plans to be very aggressive in these markets.
Ladbrokes' Owner Raises its Annual Core Earnings Forecast
Due to the thriving online sports betting market in the United States, GVC raised its annual core earnings forecast in October. This is the second time that the company has done this in three months after cashing in on the booming US market.
Presently, GVC anticipates that it will experience a full-year core earnings in the range of £670 million to £680 million. This is more than the £650 to £670 million it had initially expected due to suffering losses from tighter UK gambling regulations.
In addition to betting on the US sports betting market to help it grow its Coral and Ladbrokes revenues, GVC has also taken steps to protect itself from the looming impact of Brexit.
The company has said it intends to keep its online headquarters in Gibraltar, where Brexit job cuts are not anticipated. However, GVC reportedly plans to relocate some of its internet servers that host its online gambling services to the Republic of Ireland, as well as has made contingency arrangements for workers who commute from Spain, such as allowing them to work from home, in the event that there are significant delays in crossing the border after Brexit.
All that being said, whether or not the US sports betting market raises Ladbrokes Coral revenues on a meaningful scale, remains to be seen.