Where Will Zlatan Ibrahimović Call Home Next?
November 29, 2019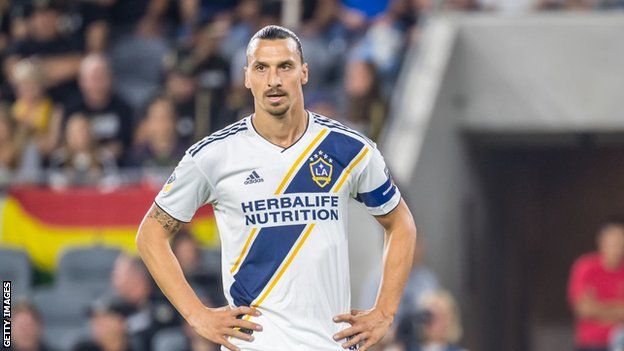 One of the greatest football players in the world, Zlatan Ibrahimović, is still stirring up the news and media, despite being 38-years old and, according to many, past his prime. He was playing in the USA last season, in LA Galaxy but, the season is over, and Galaxy had an early exit in the MLS playoffs.
His contract with the team expired at the end of the year and there are now tons of speculations as to where he is going to go next. That's if he is even going to continue his professional career or hang up his boots.
If one is to believe Zlatan himself, he isn't neither ready or willing to throw in the towel and believes he still has more to give and be of value to whichever team he will join. The confident swede has had a successful time during his stay in LA Galaxy and has proven that he can still deliver. Perhaps not at the same level as when he was his best but despite this, his current level would still be higher than many of his competitors on the pitch.
The 38-year old Swedish striker started playing football in is youth at Malmo BI during 1989, at the age of 8. He played there for 3 seasons before he took the next step, playing for FBK Balkan, between 1991-1995 after which the "beginning" of his adult career started at the age of 16, playing for Malmö FF in their youth team. In 1999 he then transitioned into the adult team of Malmö FF, which was to kick off an amazing professional football career.
From Malmö he ventured on to Ajax where he remained for 3 years, then onto Juventus where he played between 2004 and 2006 after which he transitioned over to Inter Milan between 2006-2009 where he managed an impressive 88 games for the team, scoring a total of 57 goals.
After Milan he went to Barcelona, which was a bit of a disappointment not only for himself but also for the team, something that resulted in him being lent to A.C Milan between 2010-2011. That loan became official when he transferred over to Milan between 2011-2012.
The peak of his career came during his stay in the French team Paris Saint-Germain, where he played from 2012 to 2016. He represented the team at a total of 180 different occasions and scored an amazing 156 goals and 60 assists, averaging just over 39 goals per year for the team.
From France he then crossed the channel over to England to represent Manchester United from 2016 to 2018 where he played a total of 53 matches for them, scoring a disappointing 29 goals. 29 might not sound that bad for a regular player but after the success he had in PSG, 29 just didn't cut it for him.
It was then that he decided it was time to move to the US and play for LA Galaxy, a team he played a total of 58 games for and almost scoring the same amount of goals, a total of 53 goals. Still, he did not win the MLS Cup in any of the two seasons he played for them.
Bettors now have tons of predictions as to which team Zlatan will call his next home. If you want to go for a big payout, then it looks like Ajax will pay the most at over 40 times the bet. The team that most likely are to receive him, according to the odds, would be AC Milan.
There were some believers that thought he could be back to Malmo FF, where he started. The odds for that possibility dropped immediately after Zlatan himself announced that he was joining one of Malmo's rivals, Hammarby IF… as an investor. From a business perspective it is understandable, as LA Galaxy owners, Anshutz Entertainment Group, own 35% of Hammarby.
Still, this most likely rules out the possibility of Zlatan heading to Malmo, as it would represent a conflict of interests. Besides, Malmo fans already shown their anger over these news, as they vandalized the bronze statue that Zlatan had in his honor.
The truth is it will still be making the headlines of many news platforms about where Zlatan is heading next. Still, even if it might be more difficult to predict that the NBA long shots for MVP, since Zlatan is always tricking the media, it is still a curious bet to gamble on.