How Well Will UFC Fans Welcome McGregor Back to the Octagon?
December 5, 2019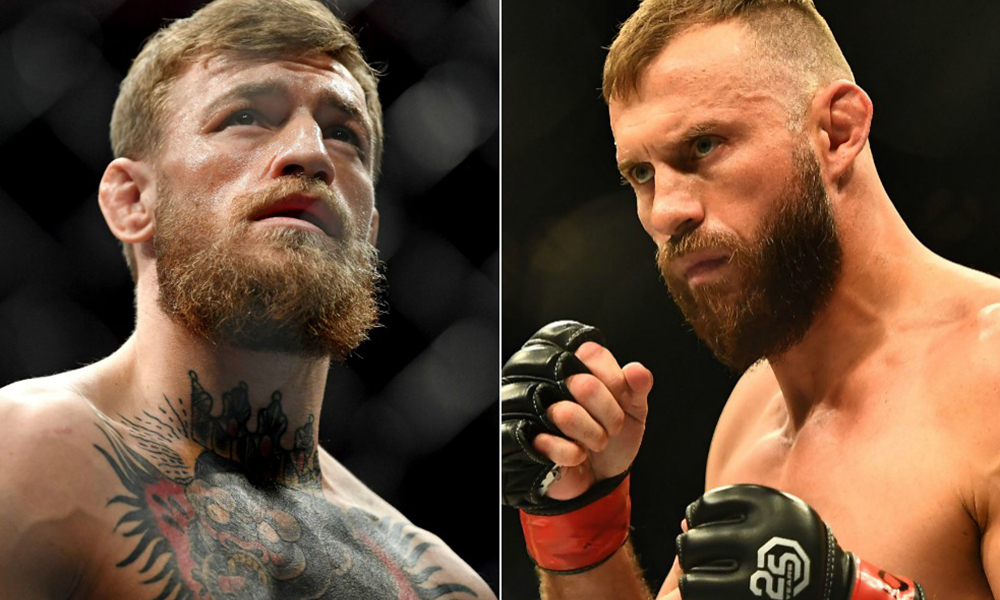 When we are talking about UFC, there are a few names that stick out more than others, fighters that have really stood out throughout the years since the UFC launched. Amongst these names, we find fighters such as Chuck "The Iceman" Lidell, Tito Ortis, Randy Couture, Brock Lesnar, Matt Hughes, Anderson Da Silva, Khabib Nurmagomed along with Connor McGregor just to mention a few.
All of these players have had some sort of success during their UFC career during which they of course also earned a lot of money, which for natural reasons is why most of these men do what they do, go into a ring to fight an opponent who if you are unlucky, could end up getting really hurt or even loss of life. As such, it's not surprising that we see many of these fighters retire once they reached their peak.
Connor McGregor was one of these, who in early 2019 announced that he was putting his boxing gloves on the shelf and stepping back from the limelight and fighting. His announcement came on the back of having lost five months earlier to Khabib Nurmagomed in a light heavyweight title bout.
McGregor was one of those types of fighters that you either loved or hated, full of charisma and energy, something that didn't go so well with everyone but despite this, when he stepped into the ring, he really knew how to handle himself. During his fights, especially the one vs the boxer, Floyd Mayweather Jr., one of the most successful boxers of modern time, they both put up a really entertaining show which pleased the crowds.
Sure, Mayweather was the better of the two but that didn't prevent them to bring some proper good entertainment to the crowd for 10 months. This despite their so different sites with Mayweather being a boxer only while McGregor hails from MMA.
Nonetheless, there were some heavy bets placed on Maryweather taking home the bout, playing him at a very low odds, same as any other favorite no matter what the sport, Kentucky Derby horse race, Super Bowl or the Stanley Cup.
And playing at a low odds was rightfully so since Mayweather took down McGregor in a TKO in the 10th round. Of course, prestige had something to do it but when it came down to the brass tax, it obviously was about money with Maryweather walking away with $100 million vs Connor McGregor earning $30 million for just participating in the fight.
Later that year McGregor had arranged a fight against Khabib Nurmagomedov which everyone was looking forward to, including both fighters of course. Some experts saw some red warning signs from the McGregor team, believing that he wouldn't have what it took to take down Nurmagomed and it turned out that they were right.
Just 5 months after this bout, McGregor announced, at the age of 30, that he would be retiring from UFC effective immediately to a lot of fans' big disappointment. However, some of his fans can now rejoice given that just 11 months later and not even a year into his retirement, McGregor has announced that he will be stepping back into the octagon again in 2020. It will be on the 18th of January, against Donald Cerrone. Bookmakers put McGregor as heavy favourite, but there is space for an upset.
But will fans still enjoy watching him? Will they go the extra mile and attend one of his bouts or simply stay home and watch it with the family instead? They are a lot of questions right now that's going unanswered which will only be answered by the time he is back in the octagon. Time will tell but with the constant increase in UFC´s popularity, it would be very surprised if we didn't get a sold-out arena for at least the initial fight, which is expected to be against Donald Cerrone in UFC 246 held on January 18, 2020.
Despite having been away for a while I would still expect McGregor to come into this fight as a favorite. Prior to this upcoming fight, McGregor comes gone for 2-2 in his last four bouts.