Updated Baseball World Series Odds
December 11, 2019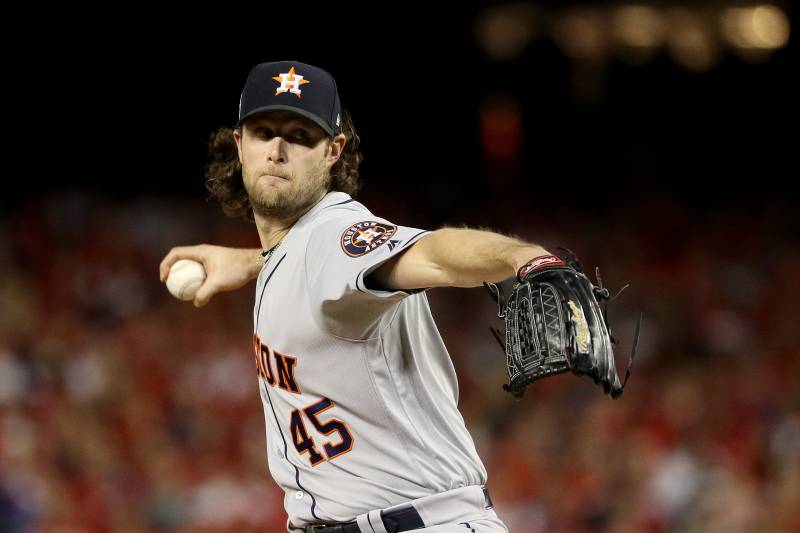 Last night the Yankees signed pitcher Gerrit Cole to a record 9 year deal worth $324M. The ace pitcher should bring even more potency to an already talented pitching staff.
It is no surprise that the odds that New York will win the 2020 World Series have shortened even more. They are now more than twice as likely to win it all as the next team on the list (LA Dodgers).
The Washington Nationals (current MLB champions) secured their pitching ace Steven Strasberg to a seven year $245M deal two days ago. That record payday lasted all of two days before the Yanks made their historic deal.
There are still some very important free agents out there on the market and trade rumors swirl about. One time league MVP Kris Bryant of the Chicago Cubs has been the subject of trade rumors lately. The Cubs have steadily dropped in MLB futures odds every year since winning it all in 2016.

| Team | Odds |
| --- | --- |
| New York Yankees | +325 |
| Los Angeles Dodgers | +700 |
| Houston Astros | +900 |
| Atlanta Braves | +1200 |
| Philadelphia Phillies | +1200 |
| Washington Nationals | +1400 |
| Boston Red Sox | +1600 |
| Milwaukee Brewers | +1600 |
| New York Mets | +1600 |
| St.Louis Cardinals | +1600 |
| Chicago Cubs | +2000 |
| Chicago White Sox | +2000 |
| Minnesota Twins | +2000 |
| Cleveland Indians | +2500 |
| Los Angeles Angels | +2500 |
| Oakland Athletics | +2500 |
| Cincinnati Reds | +3300 |
| San Diego Padres | +3300 |
| San Francisco Giants | +3300 |
| Tampa Bay Rays | +3300 |
| Colorado Rockies | +4000 |
| Arizona Diamondbacks | +5000 |
| Kansas City Royals | +5000 |
| Seattle Mariners | +5000 |
| Texas Rangers | +5000 |
| Pittsburgh Pirates | +10000 |
| Toronto Blue Jays | +10000 |
| Detroit Tigers | +15000 |
| Miami Marlins | +15000 |
| Baltimore Orioles | +25000 |