Cowboys Receiving a Ton of Action Despite Dak's Injured Shoulder
December 20, 2019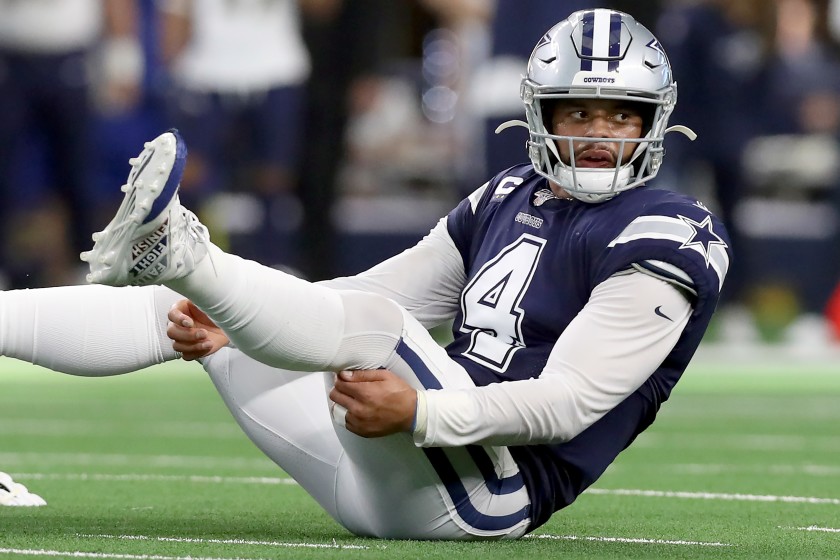 Dallas Cowboys QB Dak Prescott did not practice this week as he has been hampered by a bum shoulder that he injured in the game vs the Rams. Team reps have him listed as questionable but there is no question according to Dak himself. "I'll be good to go Sunday," said Prescott. "I'm getting better, simple as that. Mobility, function of it, it's all improving. That's the key. That's the goal."
Despite the concern from the Cowboys front office, betting fans have not lost confidence. According to international sportsbook William Hill, there has been a large volume of betting action on this game. And most of it is on the Cowboys. The sportsbook reports that 83% of tickets on this game is on Dallas and whopping 94% of the money is too.
The point spread was issued as Dallas -1 earlier in the week and now is at Dallas -1.5 and Dallas -2 at other shops. It was briefly as high as -2.5 points. I wouldn't be totally surprised if the line moved back to -2.5 if it becomes 100% clear that Dak will start and is throwing well.
I think Dak starting is very likely to happen. When describing his injury Dak said "It's just annoying. I mean, it's nagging. [I have] definitely dealt with a lot more pain, so it's just annoying."
This game will likely decide which of these two teams wins the NFC East and moves on into the post-season. Both teams are 7-7 and are both considered to be underachievers. The public has more confidence in Dallas and it seems are putting their money where their mouth is.