MLB Futures – 2020 Championship Odds
January 25, 2020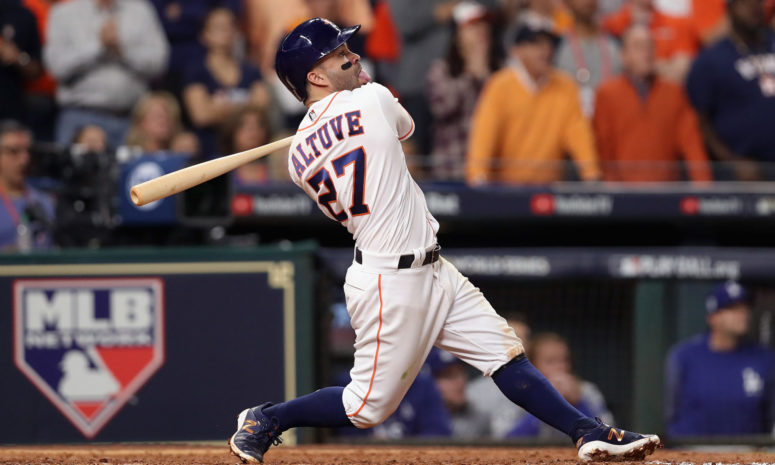 Baseball has been in the news a lot lately with the development that the Houston Astros allegedly cheated their way through the 2017 championship season. Apparently they used technology (outfield camera) to relay stolen pitch signs to the dug out who then relayed it to the hitter with a code noise.
Some of the other notable cheating moments in MLB are the steroid scandal of the late 1990's/early 2000's and the Black Sox cheating scandal of 1919. There are many small incidents in between, many of them revolving around corked bats, pitching while rubbing the ball with a foreign substance and many other accusations of sign stealing.
With all that in mind, the updated 2020 MLB championship odds are available. You can bet these odds now to lock them in. The odds will change as the preseason gets underway in a little more than three weeks from now.
Houston dropped from the number one overall spot since the early release back in November. This is because management members have been fired and draft picks have been stripped.
The Yankees are the overall favorites at +350. The Bronx Bombers haven't won it all since 2009.
| Team | Odds |
| --- | --- |
| New York Yankees | +350 |
| Los Angeles Dodgers | +600 |
| Houston Astros | +700 |
| Atlanta Braves | +1000 |
| New York Mets | +1400 |
| Philadelphia Phillies | +1400 |
| Washington Nationals | +1400 |
| St.Louis Cardinals | +1600 |
| Chicago Cubs | +2000 |
| Cleveland Indians | +2000 |
| Los Angeles Angels | +2000 |
| Minnesota Twins | +2000 |
| Tampa Bay Rays | +2000 |
| Boston Red Sox | +2500 |
| Chicago White Sox | +2500 |
| Milwaukee Brewers | +2500 |
| San Diego Padres | +2500 |
| Oakland Athletics | +2800 |
| Arizona Diamondbacks | +3300 |
| Cincinnati Reds | +3300 |
| Texas Rangers | +5000 |
| Colorado Rockies | +8000 |
| San Francisco Giants | +10000 |
| Seattle Mariners | +10000 |
| Toronto Blue Jays | +10000 |
| Pittsburgh Pirates | +15000 |
| Baltimore Orioles | +25000 |
| Detroit Tigers | +25000 |
| Kansas City Royals | +25000 |
| Miami Marlins | +25000 |