After Big Trades Miami Heat Odds Shorten Greatly
February 6, 2020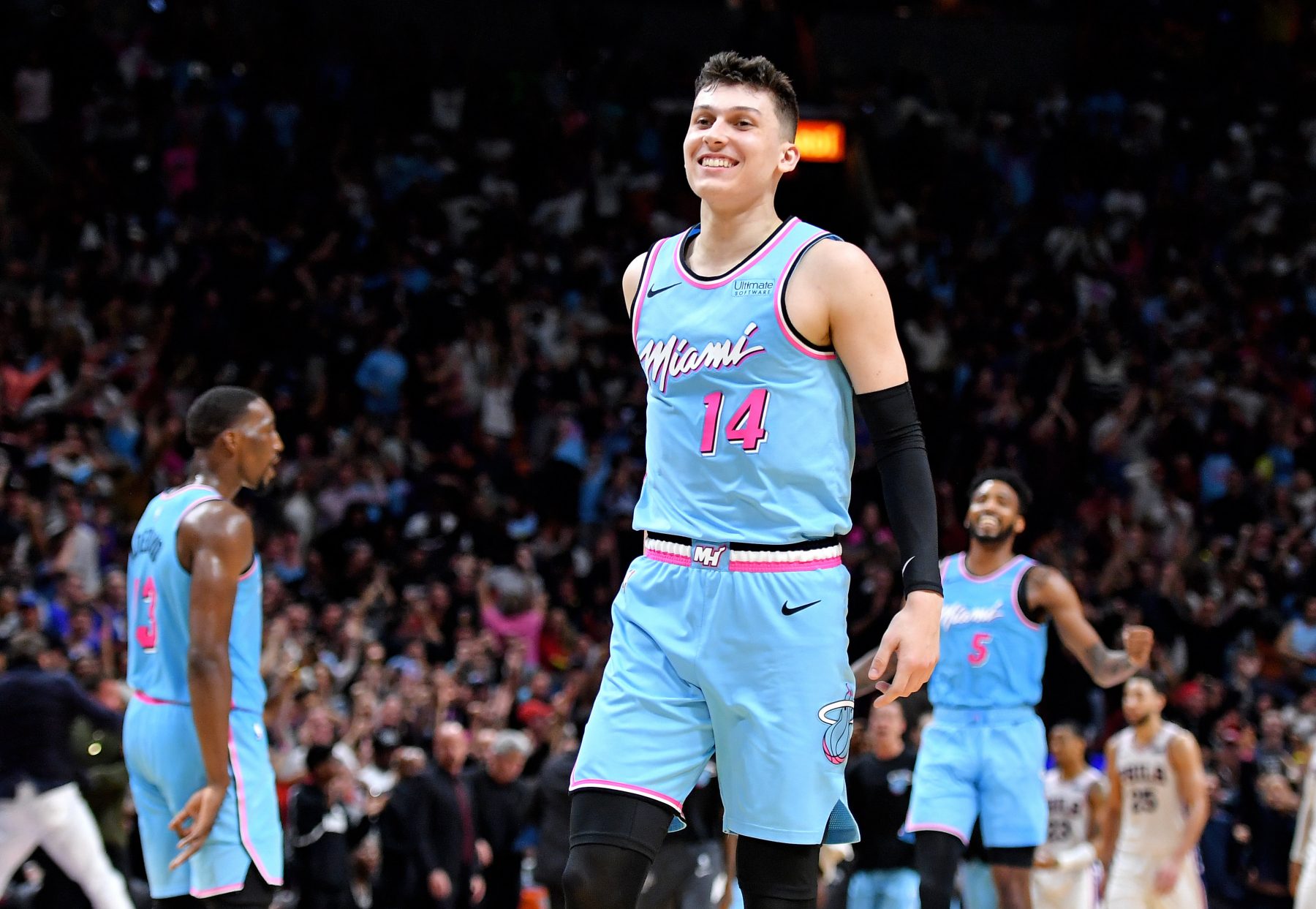 The Miami Heat were already seen as a big surprise by many fans and so-called experts in the NBA. The team that was middling in talent last season picked up Jimmy Butler in the off-season as well as some other good talent. People knew that they were definitely heading in the right direction but they didn't foresee the Heat coming along this far this fast.
As they sit now the Heat are 34-16 overall and fourth place in the East. They are definitely bound for the playoffs. Today, they greatly increased their odds to win it all by making some bold trades and adding some key pieces. Miami picks up Andre Iguodala, Jae Crowder and Solomon Hill. In return, Miami will ship Justise Winslow, Dion Waiters and James Johnson to Memphis.
These players definitely improve Miami's odds to win it all as reflected by the odds changes. They shrunk from 25/1 odds to 16/1 odds at BetOnline after the trade.
There is some variance with odds from book to book. For example, onshore sportsbook DraftKings has Miami at +2000. And FanDuel has Miami at +2300. Other offshore sportsbooks like YouWager and Intertops currently have their NBA futures off the board.
Miami is a team that survives on spreading the ball around and subbing in their bench players often. They are fifth in the league in bench scoring with 42.2 PPG. Their weakness has been their inside game. They only have one player at least 7 feet tall and that's Meyers Leonard, a guy who get $12M a year to chip in 6 PPG and 5 RPG.
The Heat feature young talent with all upside potential paired with veterans Dragic and Butler. This may be the formula that gets them to the championship game where they will represent the Eastern Conference.