Updated NCAA Championship Odds
February 17, 2020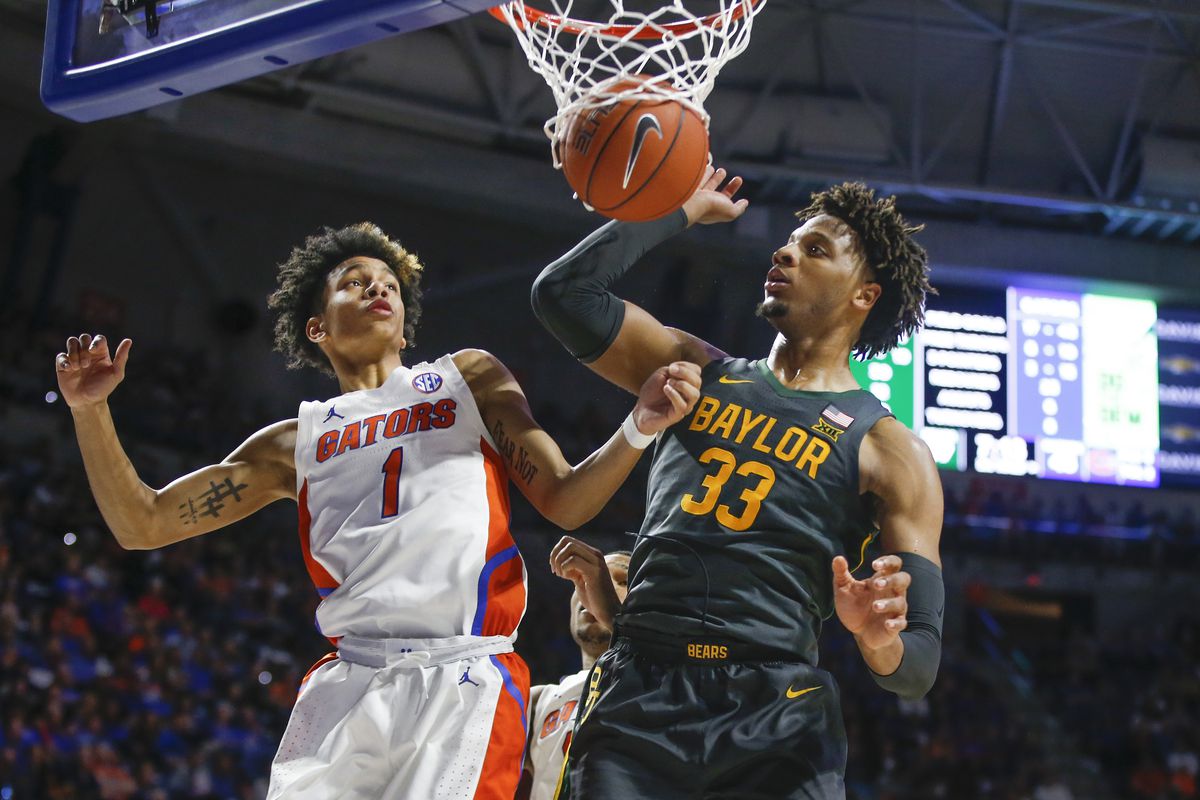 We are at the back end of the 2019-2020 basketball season and teams are trying to get their s— together to make a run at their conference titles and by default be prepared for the NCAA Tournament. March Madness is just a few weeks away.
According to the latest college basketball top 25, the odds don't exactly match up with the rankings. This is because even though Baylor is 23-1 and ranked numero uno, they have no real championship pedigree. People are just not ready to bet them against the big dogs, ie., Duke, Kansas, etc.
Baylor is down at the four spot at +1000. Meanwhile Kansas is the shortest of odds on the board at +700. That high of a number for the overall favorite signifies that it is still almost anyone's ballgame. Well, anyone in the top ten anyway.
Even though college basketball prides itself as the game where anyone can win it, the same handful of teams from the same few conferences win it every year. In fact, the same six schools have won the championship in the last 11 years. The last six champions have come from two conferences, the ACC and the Big East. The last non-top-tier team to win it all was Marquette in 1977, which also happen to be the last year that teams were not seeded.
2020 NCAA Basketball Championship Odds – Odds by BetOnline

| Team | Odds |
| --- | --- |
| Kansas | +700 |
| Duke | +800 |
| Gonzaga | +800 |
| Baylor | +1000 |
| Louisville | +1200 |
| Maryland | +1400 |
| San Diego State | +1400 |
| Dayton | +1600 |
| Kentucky | +2000 |
| Auburn | +2500 |
| Michigan State | +2500 |
| Penn State | +2500 |
| West Virginia | +2500 |
| Butler | +3300 |
| Florida State | +3300 |
| Ohio State | +3300 |
| Oregon | +3300 |
| Seton Hall | +3300 |
| Texas Tech | +3300 |
| Villanova | +3300 |
| Colorado | +4000 |
| Florida | +4000 |
| Michigan | +4000 |
| Rutgers | +4000 |
| Wisconsin | +4000 |
| Arizona | +5000 |
| Cincinnati | +5000 |
| Clemson | +5000 |
| Creighton | +5000 |
| Iowa | +5000 |
| North Carolina | +5000 |
| Purdue | +5000 |
| Virginia | +5000 |
| Alabama | +6600 |
| Houston | +6600 |
| Illinois | +6600 |
| Indiana | +6600 |
| LSU | +6600 |
| Marquette | +6600 |
| Providence | +8000 |
| Arizona State | +10000 |
| Memphis | +10000 |
| Minnesota | +10000 |
| Syracuse | +10000 |
| Tennessee | +10000 |
| Texas | +10000 |
| USC | +10000 |
| Utah State | +10000 |
| Wichita State | +10000 |
| Xavier | +10000 |
| Arkansas | +15000 |
| BYU | +15000 |
| Connecticut | +15000 |
| Davidson | +15000 |
| Georgetown | +15000 |
| NC State | +15000 |
| Rhode Island | +15000 |
| Saint Mary's | +15000 |
| SMU | +15000 |
| South Carolina | +15000 |
| Stephen F. Austin | +15000 |
| Texas A&M | +15000 |
| UCLA | +15000 |
| VCU | +15000 |
| Virginia Tech | +15000 |
| East Tennessee State | +25000 |
| Georgia Tech | +25000 |
| Mississippi State | +25000 |
| New Mexico State | +25000 |
| Notre Dame | +25000 |
| Oklahoma | +25000 |
| Pittsburgh | +25000 |
| Richmond | +25000 |
| TCU | +25000 |
| Temple | +25000 |
| Tulsa | +25000 |
| Boston College | +50000 |
| UMBC | +50000 |
| Vermont | +50000 |
| Winthrop | +50000 |
| Wright State | +50000 |