Wilder vs Fury Betting Report
February 21, 2020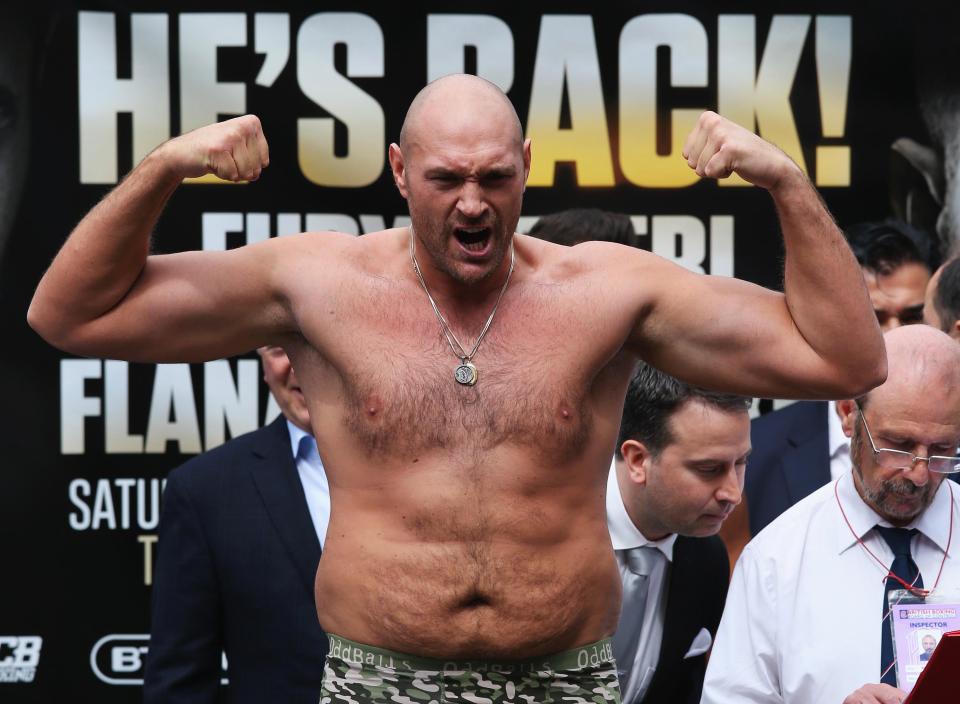 The big fight, which takes place in 24 hours from now, is grabbing headlines and has seen plenty of action at the sportsbooks.
As we reported a few weeks ago, the even odds shifted toward Wilder being favored slightly. And now, after tonight's weigh-ins some media outlets are saying Fury is out of shape or injured, or both.
Both Fury and Wilder were much heavier than their first matchup two years ago. Wilder came in at 231 lbs., the heaviest of his career.
Tyson Fury tipped the scales at a whopping 273 pounds at weigh-ins. He was 258 for his first fight vs. Wilder that ended in a draw. Clear indicator that he's out of shape and/or dealing with an injury. If you like Wilder, you better get on him ASAP. #FuryWilder2

— MajorWager.com (@MajorWagerUNO) February 22, 2020
When it comes to betting action, we have this great report generated by William Hill US, a brick and mortar and online sportsbook available in several U.S. States.
It seems as if a full 3/4 of the money is on Wilder. Is this because he is the home guy? Is this because Fury has been doing weird other events like WWE and weighing in heavy? Its hard to tell. Click to enlarge image.
Wilder thinks there is no doubt who you should bet on. In a scene reminiscent of "Raging Bull" he all but guarantees the win. Does this all feel like a setup though? It does to me somewhat. Boxing has had a sordid history.
"All that's betting on me, they're making the right decision. They're not going to go home sad, that's for sure" @BronzeBomber a -125 favorite over Fury for Saturday's fight

We are loaded with #FuryWilder2 props
↪️ https://t.co/wx7AmyeOtS pic.twitter.com/sICSByMLYt

— BetOnline.ag (@betonline_ag) February 22, 2020