NFL Draft Prop Bets – NFL Draft News
April 21, 2020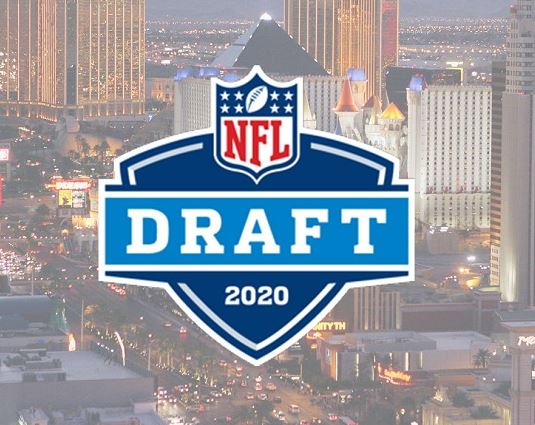 The NFL draft will take place in two days and what better time to thrown down some money on what will technically be your first NFL bet of 2020? LOL.
As you probably know by now the NFL draft will be done virtually, ie., over computer screens linking each of the top rated players with the draft HQ.  NFL teams will also be streaming their draft committees and the TV networks will all try to peace-meal it together perfectly.
Speaking of which, they ran a mock draft earlier today and lets just say it didn't go well. See Adam Schefter's tweet below:
Text from a participant on the NFL's mock draft that started at 1 pm EST. "Mock draft today already technical glitch w Cincinnatis 1st pick!!! Brutal."

— Adam Schefter (@AdamSchefter) April 20, 2020
The networks hope to have everything working by Thursday. With everyone being stuck at home, and people being starved for sports and betting action of any kind, this could easily be the highest rated NFL draft of all time. It would have to exceed 55 million viewers, a record which was set just two years ago. Who knows?
Here are some of the fun props in which you can participate. The bets are being offered at online sportsbook BetOnline.ag. You get a healthy signup bonus if you use the link in this paragraph.
ESPN mention that Andrew Thomas played in HS band
No -220
Yes +155
ESPN mention that Jake Fromm played in LLWS
Yes -140
No +100
ESPN say "Swahili" when talking about Jeff Okudah
No -125
Yes -115
Highest number of people in same room
Over 9.5 people -140
Under 9.5 people +100
How many draftees will be seen in a tie?
Under 20.5 -300
Over 20.5 +200
How many draftees will have glasses on?
Under 10.5 -170
Over 10.5 +130
Total cats shown during the first round
Over 1/2 a cat -130
Under 1/2 a cat -110
Total dogs shown during the first round
Under 3.5 dogs -140
Over 3.5 dogs +100
Total Draft Day Round 1 trades?
Over 5.5 draft trades -160
Under 5.5 trades +120
Will any draftee be shown drinking beer?
No -400
Yes +250
Will any draftee pop champagne?
No -700
Yes +400
Will any team not get pick in on time?
No -150
Yes +110
Will pizza be seen in any draftee home?
Yes -600
No +350
Will the No. 1 overall pick cry?
No -500
Yes +300