AL East Betting Win Totals and Picks
July 9, 2020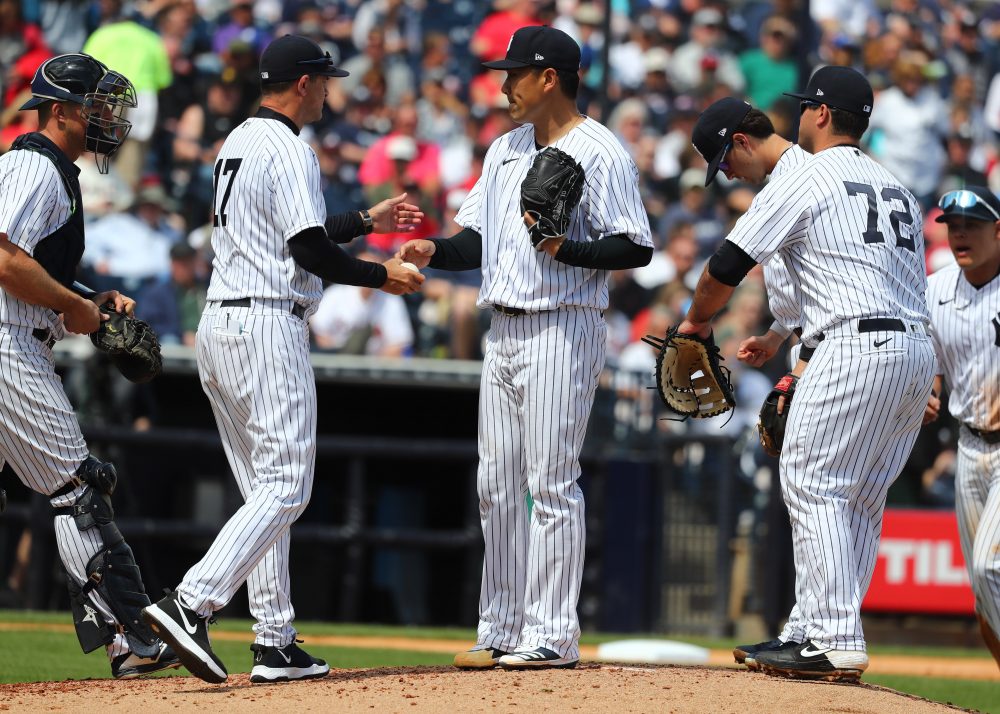 Players from all 30 teams across Major League Baseball have reported to "Summer Camp", and now less than three weeks stand between now and Opening Day. As we inch closer, we're taking a look at each club in terms of what they'll look like in 2020, before ultimately giving a prediction.
Today, we're taking a look at the teams that make up the American League East.
Baltimore Orioles – O/U: 21 wins
A major rebuild is currently underway for the Orioles, who won just 54 games in 2019. Baltimore has just two veterans, 1B Chris Davis and RP Mychal Givens, who were on the team in their last postseason run in 2016. Heading into the season, CF Austin Hays and 2B Hanser Alberto aim to build off of their solid 2019 seasons. DH Renato Nuñez has also become a decent bat for them. Their pitching staff is led by lefty SP John Means, along with the veteran Alex Cobb.
As a rebuilding ball-club, Baltimore wasn't looking to add a ton of new MLB-ready pieces, although they did add a couple. Reds SS Jose Iglesias was signed in free agency, as were a pair of starting pitchers; Wade LeBlanc and Kohl Stewart. They also have several waiver claims and minor league signings, most notably SP Tommy Milone.
The O's did lose a few key guys through trades. SS Jonathan Villar had a fantastic 2019 but was shipped to the Marlins for a pitching prospect, while former first round SP Dylan Bundy was dealt to the Angels in exchange for four minor league pitchers. Slugging 1B/DH Mark Trumbo also departed through free agency and still remains unsigned. And although he's still with the team, Baltimore will very likely be without their best hitter, DH Trey Mancini, who was diagnosed with Stage III colon cancer earlier this year.
Like other cellar-dwellers, the short season makes things interesting for the Orioles. With expanded rosters and a 30-man taxi squad on call, we could see some of the exciting prospects that Baltimore has been waiting for. While all expectations are that they will be bad this year, 21 wins seems crazy low. A few surprise wins here and there can maybe push the O's into the mid-20's.
Pick Courtesy of Scoresandstats: OVER 21
Boston Red Sox – O/U: 30 wins
Two years removed from their fourth World Series championship in a 15-year span, the Red Sox head into 2020 without their star of the last few years, their highly-successful manager, and the high expectations that come with them every year. But there are still some stars in Boston, especially in the lineup, which features 3B Rafael Devers, SS Xander Bogaerts, LF Andrew Benintendi, and DH J.D. Martinez. SP Eduardo Rodriguez, coming off of a very solid 2020, will be the ace of the pitching staff, that also features hard-throwing righty Nathan Eovaldi. Brandon Workman also returns as the closer.
The move of the offseason was the Mookie Betts trade, which netted Dodgers OF Alex Verdugo and a pair of highly-regarded prospects. Twins SP Martin Perez was their biggest free agent contract handed out, as the veteran lefty signed a one-year deal in Beantown this offseason. The rest of Boston's moves in free agency were fairly minor and meant for depth purposes. The Sox signed Reds IF Jose Peraza and Giants OF Kevin Pillar to be bench options on offense. They also inked Astros SP Collin McHugh during spring training.
Perennial All-Star and former MVP Mookie Betts was finally traded to the Dodgers after months of speculation. SP David Price was also dealt to L.A. in the deal, creating huge salary relief for the cash-strapped Red Sox. Manager Alex Cora was also let go following his role in the Astros' sign-stealing scandal from a few years ago, replaced by Ron Roenicke. Former Cy Young winner Rick Porcello also left, signing a one-year deal with the Mets, as did veteran C Sandy Leon. Other departures include IFs Brock Holt, Eduardo Nuñez, and Steve Pearce. Furthermore, ace SP Chris Sale will also miss the entire season after undergoing Tommy John Surgery.
Boston clearly has more departures than arrivals heading into 2020, with some big names leaving town. There is still plenty to like with the Red Sox, and perhaps they return to World Series contention sooner than we think. But in a tough division and after some drastic changes, the expert handicappers at Gameadvisers don't think they don't have the look of a team that is going to be above .500.
Pick: UNDER 30
New York Yankees – O/U: 37 wins
The Yankees are unsurprisingly the favorites to win the AL East after a 103-campaign in 2019. They have a stacked lineup led by RF Aaron Judge, SS Gleyber Torres, 2B DJ LeMahieu, and C Gary Sanchez. They'll also get a healthy Giancarlo Stanton back into the lineup. Pitching-wise, New York has arguably the best bullpen in baseball with Aroldis Chapman and Zack Britton, while veterans Masahiro Tanaka and James Paxton hold down the rotation.
The Yankees made the offseason biggest splash with the signing of Astros SP Gerrit Cole for more than $300 million. Cole makes a case as the best pitcher in baseball, and gives the New York Yankees the ace they've lacked since the early days of C.C. Sabathia. With all of the money given to Cole, only minor league deals were made for the bulk of the offseason. Although they did find some money to re-sign longtime OF Brett Gardner to a one-year deal.
As far as players leaving the Bronx Bombers, SS Didi Gregorius signed with the Phillies after several years in New York. DH Edwin Encarnacion, OF Cameron Maybin, and CF Jacoby Ellsbury are also all gone. Their biggest loss on the pitching side was RP Dellin Betances, who departed for the cross-town Mets. Two other pitchers, Luis Severino and Domingo Germán, are still on the roster but are in doubt due to injury and off-the-field issues, respectively.
The Yankees have a tough schedule like everyone else in the East divisions, but won't have to travel a very long way for the bulk of the season. The time off this spring has led to guys like Judge and Paxton returning to full health, so New York should have nearly their whole roster available to start the year. It wouldn't surprise me if they finish with the best record in baseball in 2020.
Pick: OVER 37
Tampa Bay Rays – O/U: 34 wins
The Rays are aiming to return to the playoffs following a 96-win season in 2019. They are a squad who may not have the amount of names a team like the Yankees have, but plenty of great players, led by a starting pitching trio of Blake Snell, Charlie Morton, and Tyler Glasnow. Offensively, OF Austin Meadows is aiming to build off of his great season, while 2B Brandon Lowe and 3B Yandy Diaz also serve as solid options.
Tampa Bay made a lot of moves, particularly in the trade market. They acquired Padres OF Hunter Renfroe and OF Manuel Margot in a separate deal. They also brought in 1B/OF Jose Martinez from the Cardinals. As far as free agency goes, their lone major league signing was Japanese power hitter Yoshitomo Tsutsugo for two years.
In the trades the Rays made, they parted with OF Tommy Pham for Renfroe, RP Emilio Pagan for Margot, and prospect Matthew Liberatore for Martinez. In free agency, Tampa said goodbye to OF Avisail Garcia and IF Eric Sogard, each of whom signed with the Brewers. They also lost C Travis d'Arnaud to the Braves and 1B Jesus Aguilar to the Marlins.
Tampa Bay's strength comes in their pitching, which should help for a 60-game season. Even though they have a lot of new pieces in their lineup, the Rays have a lot of balance and depth, and will certainly be able to compete for the playoffs yet again. However, with their travel schedule and the questions on how well the new pieces can mesh together, I think 34 wins may be a tad high according to Payperhead247.
Pick: UNDER 34
Toronto Blue Jays – O/U: 28 wins
2019 represented a rebuilding year for the Blue Jays, who managed just 67 wins. But this is a time that's another year older, a good thing for the elite young talent their roster features. Namely, that's 3B Vladimir Guerrero Jr., SS Bo Bichette, and 2B Cavan Biggio. Their lineup also has OF Lourdes Gurriel Jr. and CF Randal Grichuk to provide some pop. The starting rotation has a brand new look, while Ken Giles returns as the closer.
The additions Toronto made this offseason are mostly on the pitching side, where they inked Dodgers SP Hyun-Jim Ryu to a multi-year deal. They also added a pair of veteran righties in Brewers SP Chase Anderson and A's SP Tanner Roark. On offense, their biggest addition came in the form of 1B Travis Shaw, who came over from Milwaukee.
Shaw replaces Justin Smoak, who oddly enough switched spots with Shaw and signed with the Brewers. The Blue Jays didn't have many huge losses, with RP Ryan Tepera, Derek Law, and Clayton Richard all departing. 2B Devon Travis is also gone, as he remains a free agent.
The pitching staff definitely improved with the veteran additions, most notably Ryu. If they can be average pitching-wise, Toronto's young and talented bats can get hot and help them win some games. I think if they can get a couple breaks, a .500 record is very possible for the Jays in 2020.
Pick: OVER 28
Take all these bets and more at our favorite pay per head bookie site https://www.vegastopdogs.com/articles/Making-Money-has-never-been-easier.cfm