MLB World Series Odds and Picks
July 20, 2020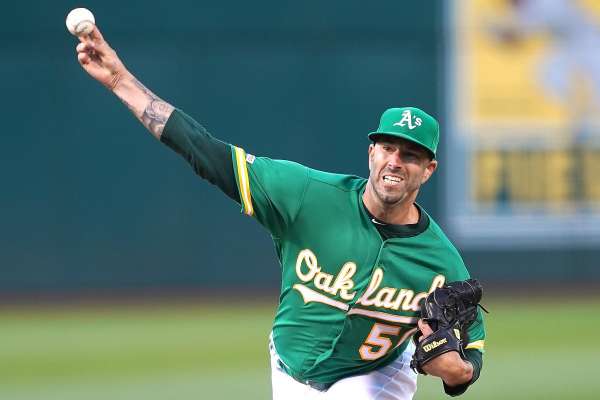 The MLB season starts in three days. We have put together this article with the latest Worlds Series Odds.
We also will include a few picks that are not heavy favorites and offer some value.
As you know, the season is truncated and starting very late after the Coronavirus shutdown. This has affected some rosters and the way in which some teams will approach the 60 game schedule.
The trick here is to find teams that have a quality and capable roster that will be able to put it altogether in a short amount off time.
We will be skipping any team that is under +1000.
Oakland A's +2500
This is a very well-rounded team. We see this team being at least a Wild Card. With players like Marcus Semien at SS and 3rd Baseman Matt Chapman (All-Star) there is plenty of power in the line-up. Matt Olson hit 36 bombs in 2019 and will keep the runs moving.
Former Astros narc Pitcher Matt Fiers should be the ace on the mound this year. He is a solid pitcher that threw 15 wins and only 4 losses last year with a 3.90 ERA. Sean Manaea is fully recovered from shoulder surgery and should be very solid.
The A's have a handful of rookies coming up this year and this is their true wild-card. If they produce you will definitely see the A's in the playoffs and who knows, maybe a championship on the shortened season.
Chicago Cubs +2800
The Cubs won the World Series in 2016 and have been looking to recapture that success since. They fired manager Joe Maddon and are looking right the ship with former catcher David Ross coming in to manage.
Kris Bryant is a former MVP and will be looking to put up some stats this year, especially because he will be a free agent afterward. Cubs still have studs Kyle Schwarber and Anthony Rizzo in the lineup. And lets not forget Javy Baez, one of the most exciting players in the league.
This team is loaded with offensive talent. The pitching is a little weaker than previous years. This is an older bunch of hurlers, most of which are over 30 years old. The rotation will be led by Yu Darvish. Behind him is finesse thrower Kyle Hendricks. Jon Lester moves back to third in the rotation. Jose Quintana is the pitching workhorse of previous seasons and will look to be more efficient in a more compact season. Age shouldn't be that much of a factor in the shortened year. This is why i think the Cubs have a real shot to win it all.
The odds below are from YouWager.lv where you can get a 50% cash bonus for signing up and depositing right now.
2020 World Series Odds
| Team | Odds |
| --- | --- |
| L.A. Dodgers | +350 |
| N.Y. Yankees | +350 |
| Houston | +900 |
| Minnesota | +1400 |
| Atlanta | +1700 |
| Tampa Bay | +1700 |
| N.Y. Mets | +2000 |
| Washington | +1800 |
| Cleveland | +2500 |
| Oakland | +2500 |
| CH Cubs | +2800 |
| St. Louis | +2500 |
| L.A. Angels | +3000 |
| Philadelphia | +3000 |
| Cincinnati | +2500 |
| CH White Sox | +3000 |
| Milwaukee | +4000 |
| Boston | +3500 |
| San Diego | +4000 |
| Arizona | +4500 |
| Texas | +7500 |
| Toronto | +8000 |
| Colorado | +15000 |
| Pittsburgh | +25000 |
| San Francisco | +25000 |
| Kansas City | +30000 |
| Seattle | +35000 |
| Miami | +35000 |
| Baltimore | +40000 |
| Detroit | +50000 |