Tips To Make Winning Bets In Major League Soccer 2020
August 12, 2020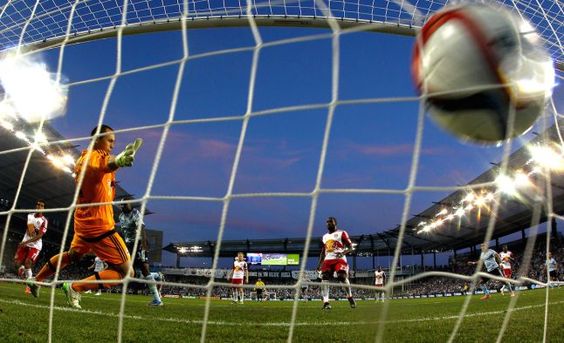 Soccer, or football as it's widely known internationally, is still considered as the world's most popular sport. The Major League Soccer (MLS) has so much potential when it comes to betting even though it's not held with the high regard that European leagues are held to. Although that is the case, that fact itself is one of the reasons why the MLS is marketable to the betting fans, because that makes for less competition for winnings in individual wagers.
The playoffs are right around the corner of this current shortened season, which had to happen due to its postponement because of the pandemic. Betting fans are as excited as ever and are closely looking in at the teams and to make a more accurate decision on which team to bet to win it all this year. And if you want to get in on the action, then now is the best time to do so.
As the clock winds down to crunch time on the ongoing season, you should be looking at the important stuff if your goal is to win bets or to score one big win. To assist you with your betting strategy, here are tips to make winning bets in Major League Soccer this year.
Wisely choose what bets to make
An essential tip for betting on any sport. Choosing which bets to make depends on what your objectives are. Think about what you want to achieve and then put those goals into consideration in wagering. Now here are some of the popular betting markets that most betting fans usually engage in MLS games that might match your objective:
Goalscorer – Which players will score the first goal, the next one, or the final one? How many times is this specific player going to score in a match? There are odds available in these possibilities that are known worldwide by the betting public, including in online betting in the Philippines.
Correct score – What will the precise scoreline between the two teams be?
Over/Under goals – Total match goals and the number of goals each half being over or under a specific amount.
Handicap betting – Imaginary deficits for the favorite and advantages for the underdog.
Outright win – A futures bet that is open for the duration of the season. Who will win the MLS Cup in August?
Consider draws
Soccer matches end in a draw at a great deal of regularity. This is where your watching games and monitoring statistics will help you greatly. The odds on a draw can vary, but when two evenly matched teams go up against each other, it's not a bad idea to bet on a draw, particularly when you see that the numbers are in your favor. It's important to remember that in soccer, whether its a win, lose, or a draw, you can still win money regardless of the outcome.
Bet on matches you know most about
At times it can be tempting to place bets on different matches. But it's a common recommendation that you bet on matches that you know most about. This means, bet on your favorite teams or your favorite players. Just be careful not to let bias cloud your judgment when you clearly see that the odds don't favor your favorites. If you want to win, then think clearly and bet on what you see is the best one, which is always the outcome with the highest possibility of happening.
Consider league differences
When we say league differences, we're not just talking about the difference between the MLS and other leagues that you know, but the differences that lie in the league itself. The season being shorter is one factor to look at. Two teams also withdrew from the competition this year. Which players have had a good run in the season resumption so far? Which players do you think will play well in the postseason?
These are just a few of the things that you have to keep in mind about the current landscape of the league. Anything that you think can affect the entire league, you have to weigh in for it might affect the current odds as well.
Conclusion
Now that you have these tips, you can now make winning bets in MLS. So who do you think will win it all this year? Make sure to use what you learned here and keep on watching the games to learn more, and you might just be able to score a huge goal for yourself.
Luther Abrams is an online game and sports enthusiast who spent his younger years playing and watching basketball, baseball, soccer, tennis, and badminton games, among the many others. Today, as an early retiree, he continues to write about his love and passion for sports. On most days, he also loves to play ball with his two kids.