NBA – Why is Boston Favored in Every Game Over Miami?
September 25, 2020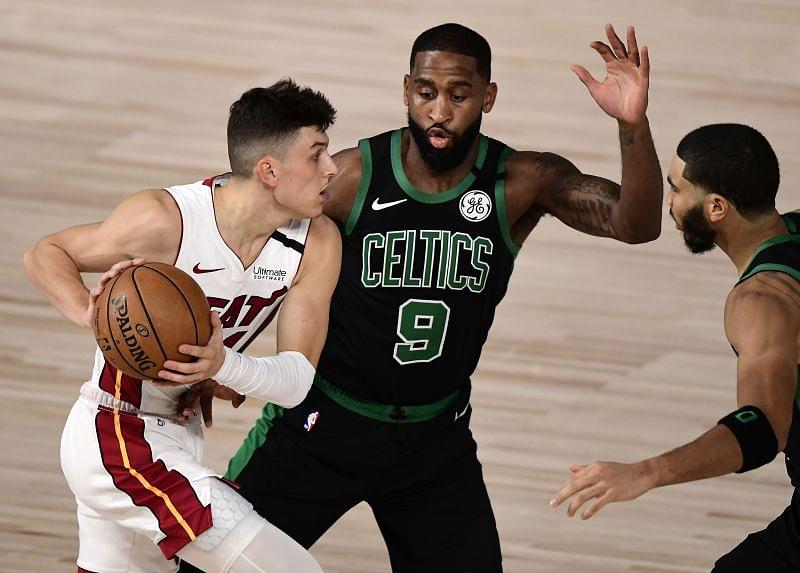 A strange thing has been happening in the NBA lately. It is the Conference Finals and in the East the Miami Heat are squaring off against the Boston Celtics. And despite having a commanding 3-1 lead in the series, the Miami Heat are  underdogs yet again. They have been the underdogs in every game they have played in the series. So what gives? Let's dig into the reason why Miami is an underdog in every game despite being a better team.
Regular Season Records
During the regular season, which was broken into two parts by the coronavirus, the Celtics won about four more games than did the Heat. Boston was 48-24 overall. Miami was 44-29. But, Miami won their division and Boston finished behind Toronto (53-19).
Points Scored vs Points Allowed
The Heat score and average of 112 PPG while allowing 108 PPG. The Celtics score the same on offense but allow 2 points less per contest (106 PPG).
Playoffs Opponent
The Celtics beat the team that won their own division, the Toronto Raptors in a hard fought seven games series. This definitely earned them some respect. But the Heat beat the number one seed with the league MVP, Milwaukee Bucks. And they did so in convincing fashion. But the betting public may blame this series win on the fact that Giannis went down injured toward the end of the series.
Fan Base
The fact that there are probably 3 Celtics fans for every Miami Heat fan has a lot to do with this. After all, the betting public uses their own bias when throwing down their bets. Miami fans are rabid, but they are simply outnumbered by the Celtics fans which run deep and throughout many more decades.
Head to Head
Before this playoff series, Boston owned the Heat in head to head competition. The Celtics were 5-1 in their last 6 games against the Heat.
Public Action
The sportsbook hangs the number which is likely to attract equal action on both side. For this series, that magic number seems to be Boston being favored by three points. The public is currently about even on tonight's game 5 to the tune of 47% on Miami and 53% on Boston.
Conclusion
If the series continues beyond tonight you will keep seeing Boston being favored by about three points no matter what. This is the magic number for this series and the public ain't backing off of it and neither are the book. – Scott