Army vs Navy Free Pick
December 10, 2020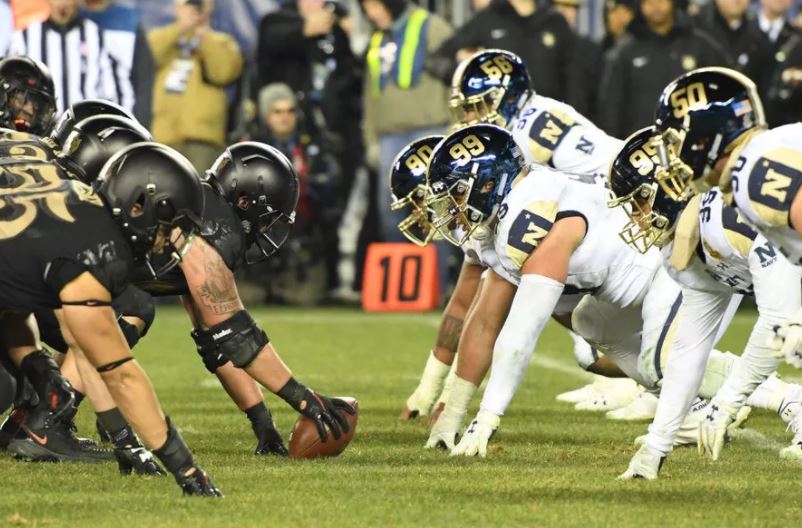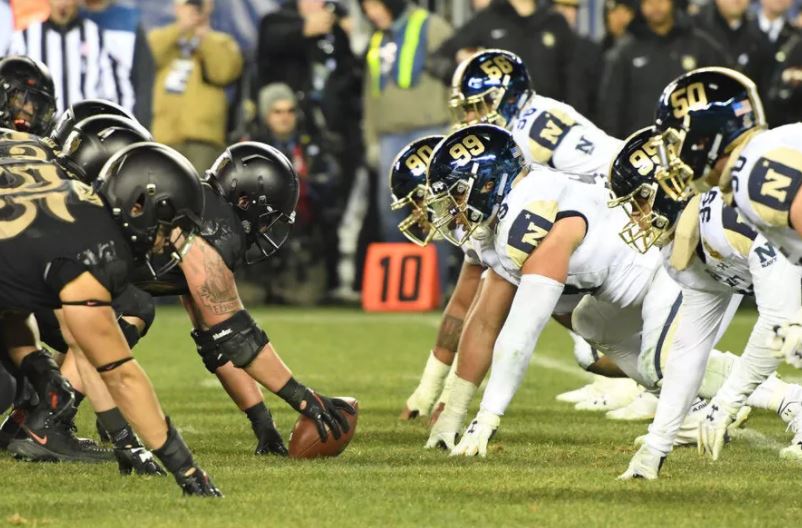 Navy Midshipmen (3-3, 3-3 ATS) at Army Black Knights (7-2, 5-4 ATS) FREE PICK
It is the truest representation of why young men play college football in the U.S. It's the greatest of all college football rivalries and on Saturday it takes place on campus for the first time in a long time. Army-Navy will meet for the 121st time on Saturday, but instead of the game being played in one of its usual locations (Philadelphia, for example) the game will be played at Michie Stadium in West Point, New York.
Navy, last year's winner, leads the series 61-52-7, but they have desperately missed the quarterback play of Malcolm Perry who set an NCAA record for rushing yards by a quarterback last year when he ran for 2,017. With Perry gone, Navy has used seven different quarterbacks this season. That could spell disaster on Saturday.
Triple Flop-tion
Like Army, Navy lives by its triple option offense. The key, though, is the quarterback position. Without Perry, Navy has sputtered in 2020. The Midshipmen average just 185.3 yards rushing per game. Typically, Navy is among the nation's leaders like Army, which is third in the country averaging 296.7 yards per game on the ground.
The most recent Navy quarterback is 5-foot-9-inch, 165-pound Xavier Arline who started in the Middies loss to Tulsa last week. Arline, a freshman, ran 27 times for just 60 yards and completed 4-of-8 passes for 27 more. For the season now, Arline has rushed 42 times for 101 yards. The loss to Tulsa was Navy's fourth straight.
Land Rover
In comparison to Navy's triple option offense in 2020, Army is much, much better. The Knights run the ball very well, so well sometimes that they rarely pass. In their last win, a 28-27 victory over Georgia Southern, Army ran the ball 73 times and attempted just one pass. Army head coach Jeff Monken loves to control the football and keep it away from opposing offenses. With their option offense and a penchant for going for it on fourth down, Army is very effective in winning the time of possession battle.
In 2020, Army has run 600 offensive plays in its nine games. An amazing 533 of those plays have been runs. What might even be more incredible is that 22 different Army players have at least one carry. Sandon McCoy, who is just seventh on the team in rushing with 227 yards, has scored a team-best 10 touchdowns. The bottom line is that anyone that touches the ball for Army can be dangerous.
The Clock
In a game like this, the game clock becomes important. It becomes really important for bettors that might be thinking about betting the Total. Remember, Army and Navy rank 127th and 124th, respectively , in pass play percentage. That's out of 127 teams.
What that means is that with the ball on the ground the clock keeps running. Unless players go out of bounds or play stops for an injury or some other reason, the clock continues to run. The result is that it is much harder to put up a bunch of points in a shortened game.
Since 2005, any game involving two of the three service academies (Army, Navy, Air Force) has finished with the Total going Under 36 out of 46 times. The Under is 36-9-1 in such games. Breaking it down even further, in the last 15 Army-Navy games, the Under has cashed in 14 of them.
Playing the Under
The Total for Saturday's game opened at 42.5. It's already down to 37.5. Sharps came in heavy on the Under and the Total has dropped since its opening. It's not a surprise. If you throw out last year's 31-7 Navy win, you will see the previous five games ended with scores of 17-10, 14-13, 21-17, 21-17, and 17-10.
The difference in Saturday's game might be the Army defense. The Knights defense is actually one of the better units in the country. They give up just 289.3 yards of total offense per game and 16.3 points a game. With Navy's struggles on offense, Army's defense could have another strong day keeping the Midshipmen out of the end zone. Navy did not score a touchdown last week in its loss to Tulsa.
[spbcta_sc id=8]